The ever-changing landscape of healthcare recruitment presents new challenges and opportunities daily. With a spirit fueled by his dedication and guided by the wisdom of his experiences, Drew eagerly anticipates his ongoing pursuit of creating a meaningful impact in the lives of healthcare professionals and the industry at large.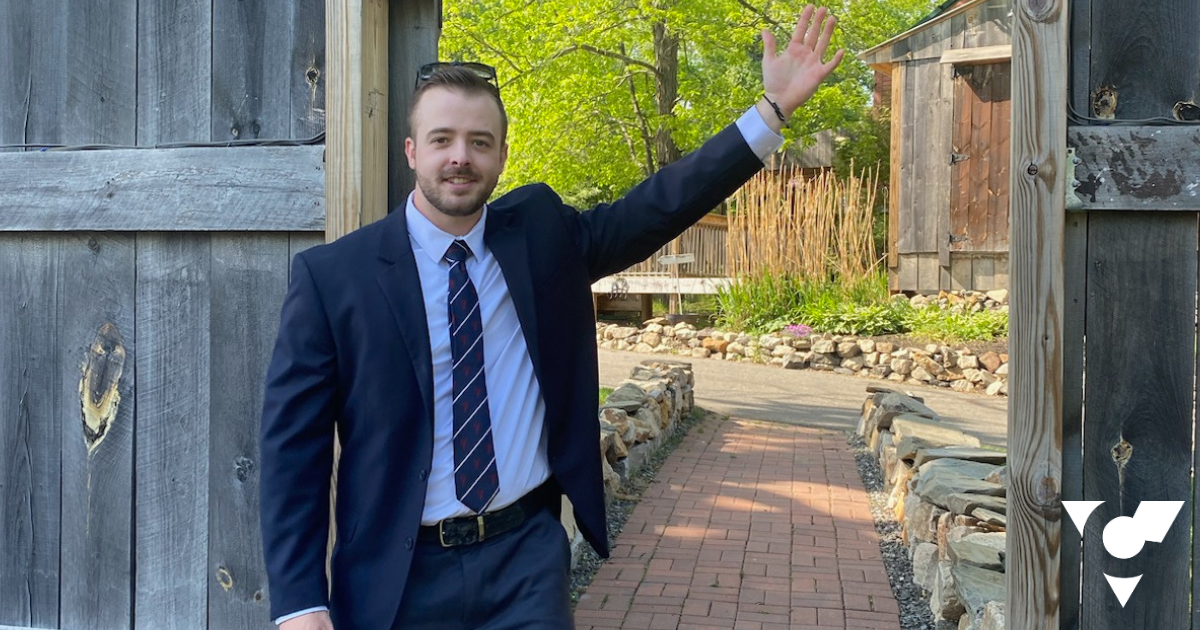 Introducing Drew, a travel nursing recruiter who exudes passion for success both inside and outside the office.
Tell us about yourself:
I'm Drew, a travel nurse recruiter within CoreMedical Group's acute care division. I've been in this role for a solid 2.5 years now. Recently, I had the honor of receiving the Wanderly Recruiter of the Month award for May 2023, validating my commitment for what I do.
When I'm not at work, you might spot me on the golf course, or soaking in the tranquility of a lakeside retreat. My days as a college football player instilled teamwork and determination in me, which seamlessly merge with my qualities of problem solving and transparency. All these traits align with my mission to nurture the success of every nurse I work with.
Q2: What inspired you to pursue a career in healthcare recruitment, and how has it influenced your professional journey?
My journey into the realm of healthcare recruitment happened during the the pandemic. I had been let go from my prior job when CoreMedical Group reached out to me, setting a path that would transform my career. Working with Core has not only enriched my professional life but also deepened my admiration for healthcare workers who tirelessly serve our communities.
Q3: What is the most memorable or rewarding experience you've had while recruiting?
Amidst the countless connections I've facilitated, one experience stands out as particularly rewarding. The satisfaction of seeing several nurses I work with qualify for the Club CoreMed trip brought me pride in myself and them. I look forward to helping all of the clinicians I work with qualify for the Club CoreMed trip this March 2024. The opportunity of employing nurses who go on to earn an all-inclusive vacation brings me a blend of support and celebration.
Q4: What qualities do your candidates possess that allow them to truly shine in the healthcare industry?
Determination and seriousness about travel nursing are key indicators of a candidate's potential. Additionally, self-sufficiency is a trait that I value highly. A nurse who can advocate for themselves not only lightens the load for Core but also empowers the nurse to navigate their experience with confidence.
Q5: What strategies do you use to ensure a successful match between healthcare professionals and their respective roles?
Creating successful matches is both an art and a science. I employ a range of strategies, but at its core, my approach revolves around preparation. Ensuring that candidates are well-prepared for the challenges and opportunities that lie ahead is key. Transparency and alignment of expectations on roles, pay, and responsibilities form the foundation of long-lasting partnerships.
Q6: How do you stay updated on the latest trends and developments in the industry to better serve traveling healthcare professionals?
In an ever-evolving industry, staying updated on the latest trends is crucial for not only my success as a recruiter but for CoreMedical Group's success as a company. Newsletters and curated sources shared by my managers keep me informed about the latest trends. However, it's my interactions with nurses that offer a unique advantage. Engaging in conversations with healthcare professionals from diverse backgrounds provides me with a wealth of insights, helping me anticipate and address the needs of my candidates.
In conclusion, Drew's journey stands as a testament to dedication and adaptability. With over two years of experience as a travel nurse recruiter, Drew's recent accomplishment as the Wanderly Recruiter of the Month proves his unwavering commitment. His story, born from the challenges of a pandemic-induced career shift, reflects his resilience. Taking a tough situation and turning it into something great is something that comes natural to Drew. His approach to candidate qualities, emphasis on preparation, and transparency creates a foundation for strong relationships with his nurses. As the industry evolves, Drew's ability to stay attuned to trends and engage in insightful conversations with healthcare professionals ensures his continued impact. With teamwork, determination, and problem-solving, Drew's path not only empowers nurses but also shapes the future of healthcare recruitment.