The right match can make all the difference in the healthcare world. Today, we'll learn the experiences and insights of a remarkable figure in this field, Ted. A Senior Recruiter in the Travel Nursing Division with a tenure of 20 years at CoreMedical Group. With a passion for fitness, a commitment to accessibility, and dedication to his work, he has not only excelled but also left an indelible mark on the industry.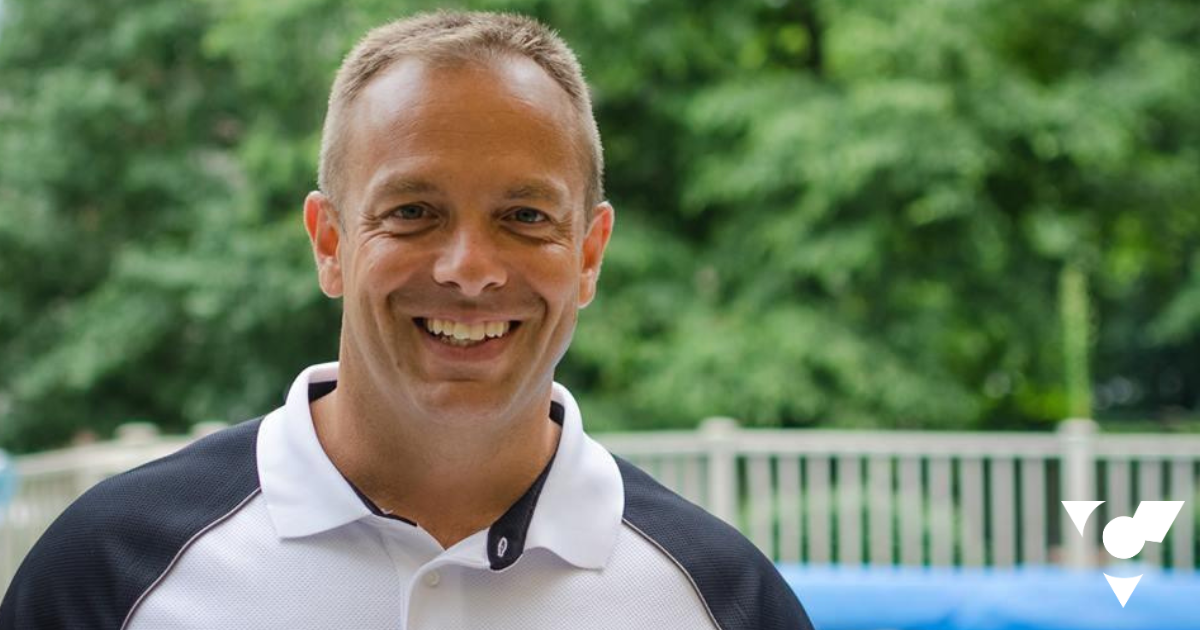 Meet Ted, a Senior Travel Nursing Recruiter who has been with Core for over 20 years!
Tell us about yourself:
As a Senior Recruiter in the Travel Nursing Division at CoreMedical Group, my path in healthcare recruitment has been nothing short of fulfilling. Two decades ago, a perceptive hiring manager saw in me the potential to excel in healthcare recruitment and little did I know that this encounter would shape my professional journey.
In these twenty years, I've come to understand that accessibility is the cornerstone of my approach. Timely responses, constant communication, transparency – these are the hallmarks that ensure trust and reliability in an industry that thrives on urgency.
Q2: What inspired you to pursue a career in healthcare recruitment, and how has it influenced your professional journey?
My transition into healthcare recruitment might have been coincidental, but it soon became evident that this was my true calling. Through the years, the impact of healthcare recruitment on me has been profound. It's not just a job; it's a space where I can display my skills and strengths to create something meaningful. This profession has allowed me to tap into my potential and channel my energy into something that matters – the lives of healthcare professionals and the patients they serve.
Q3: What is the most memorable or rewarding experience you've had while recruiting?
Among the many moments that have made my journey memorable, two accomplishments stand out. Consistently ranking in the top of production showcases my dedication to achieving results, showing that hard work truly pays off. However, it's the annual qualification for Club CoreMed Vacation trip that encapsulates the power of my journey. It's a time to be rewarded for our hard work and to strengthen our relationships with the amazing clinicians we work so closely with.
Q4: What qualities do your candidates possess that allow them to truly shine in the healthcare industry?
In healthcare recruitment, there are a few traits that allow clinicians to shine. I've found that candidates who embody responsibility and clear communication tend to stand out. A willingness to take ownership and maintain open lines of dialogue not only ensures successful assignments but also allows for an environment of collaboration, ultimately enhancing patient care.
Q5: What strategies do you use to ensure a successful match between healthcare professionals and their respective roles?
Making the perfect alignment between healthcare professionals and their roles is a meticulous task. Honesty, in my view, is the cornerstone of this endeavor. By transparently conveying job descriptions, pay rates, and my personal insights about candidates, I lay the foundation of trust and authenticity. Yet, I always make sure I delve into nurses' aspirations and personalizing their experience, striving to allow for them to achieve their goals.
Q6: How do you stay updated on the latest trends and developments in the industry to better serve traveling healthcare professionals?
In an industry that is always evolving, I try to stay updated on the latest trends to best serve my travelers. For me, it's the management team at CoreMedical Group that serves as my guiding light. Their tireless efforts of actively seeking the new technologies and strategies in the staffing marketplace to continue to make us as competitive and effective as we can be. They do a great job at that and ensure our collective commitment to our clinicians.
In the world of healthcare recruitment, Ted's journey speaks volumes about how experienced recruiters make all the difference. His unexpected career switch led to 20 years in the game, where being accessible, honest, and giving personal attention shook things up. Through standout achievements and teamwork, he shows us what makes healthcare pros shine! By understanding nurses' dreams, he made success a sure thing, all while keeping an eye on what's new with CMG's support. Ted's story is a prime example of how one individual can impact healthcare recruitment and the lives of others.