In the world of healthcare recruitment, Allie has spent the past six months as a vital part of the Allied Healthcare Recruiting Division. Her life outside of work revolves around family and a deep passion for camping and outdoor activities. The highlight of recruiting for her lies in making meaningful connections and directly impacting her clinicians lives. Lets explore Allie's journey and insights into the world of healthcare recruitment!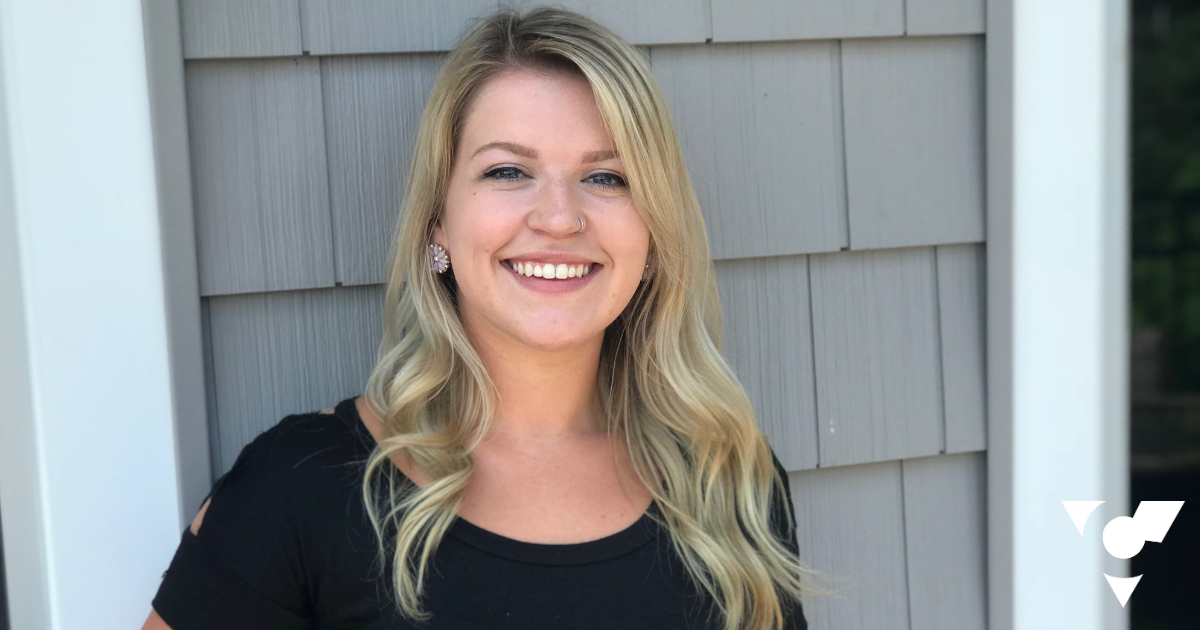 Meet Allie an Allied Healthcare recruiter with CoreMedical Group.
Tell us about yourself:
I've been a part of the Allied Recruiting Division for the past six months. Outside of work, my active family of three (soon to be four) keeps me constantly on the move. We have a passion for camping, and during nearly half of the summer, we love to explore new destinations. Some of our favorite activities to do as a family are swimming, cycling, and quality time spent with our extended network of friends and family.
Q2: What inspired you to pursue a career in healthcare recruitment, and how has it influenced your professional journey?
Throughout my career, I've consistently felt a strong desire to connect with others, a trait that has been evident in all my previous customer service-based roles. The field of healthcare recruitment has provided me with a fresh opportunity to channel this passion for making meaningful connections, all while directly impacting people's daily lives. This experience has proven to be extremely rewarding.
Q3: What is the most memorable or rewarding experience you've had while recruiting?
I met a passionate physical therapist who had ventured far from her hometown to pursue her career. She had poured her heart and soul into her work, transforming the lives of countless patients. She confided in me about her desire to return to her roots and be closer to her family, something that I could easily relate to. We were able to find her an opportunity in her hometown—a role that perfectly aligned with her skills and aspirations. To this day she is still loving where she's at and we often catch up every couple of weeks. That experience truly made me feel that I was able to help her and make an impact as a recruiter.
Q4: What qualities do your candidates possess that allow them to truly shine in the healthcare industry?
I've actively sought out candidates who possess a genuine passion for openness and transparency when it comes to expressing their goals and requirements. These individuals are driven to make an impact in their respective fields, constantly pushing their boundaries to discover the ideal position that aligns perfectly with their aspirations. Working with clinicians who have such a passion for their profession makes my job much more fulfilling knowing I'm able to help them achieve their goals.
Q5: What strategies do you use to ensure a successful match between healthcare professionals and their respective roles?
The key to achieving a successful match lies in fostering open and continuous communication between myself and my traveler throughout the entire process. This approach is essential for identifying a position that aligns perfectly with their needs, ultimately resulting in a smooth transition to their assignment. This is also essential for my clinicians trust in me knowing I'm there with them throughout the entire process and even after they have started their contract.
Q6: How do you stay updated on the latest trends and developments in the industry to better serve traveling healthcare professionals
To remain actively involved in the healthcare community, I've proactively increased my engagement on various social media platforms. This not only allows me to stay well-informed about industry developments but also facilitates connections with potential new travelers.
In the past six months, Allie has been a great addition to the Allied Recruiting Division, dedicating her professional life to healthcare recruitment. As we highlight Allie's journey, it's clear that she has a drive to connect with others, a quality that has defined her career, and how it has found a meaningful purpose in healthcare recruitment. Through heartfelt stories like helping a passionate physical therapist return to her hometown or seeking candidates with a genuine passion for their profession, Allie brings a personal touch to the field. Her dedication to open communication and staying up-to-date with industry trends proves her commitment to making successful matches between healthcare professionals and their roles. As she continues to build connections and navigate the healthcare landscape, she will continue to grow and make a lasting impact in the industry.