In a "choose-your-own-adventure" style of charitable giving, CoreMedical Group invited each employee to donate time or money to any 501(c)(3) nonprofit organization. Core has always been receptive to the staff's feedback on which charities should be highlighted with the quarterly CoreCares initiatives, but Q1 2020 was the first time the entire team took full control.
And boy, did they take over! More than 65 local, national, and global nonprofit organizations would feel the impact of these fundraising efforts. One-by-one, the donations poured in for groups like the Boys & Girls Club of Manchester, the ALS Association Ice Bucket Challenge, and The Trevor Project.


For the Kids
"I chose to donate to Boston Children's Hospital," said Benefits Specialist Holly Smith. "My youngest son and I spent countless hours in this hospital with providers who worked day-in and day-out to try to figure out why he wasn't growing." It was important for Holly to give back to an organization that had directly impacted her family positively in a difficult time. "You aren't just a patient or a number at Boston Children's, and I will forever be thankful I live less than one hour from the hospital that people travel from all over the world to come to."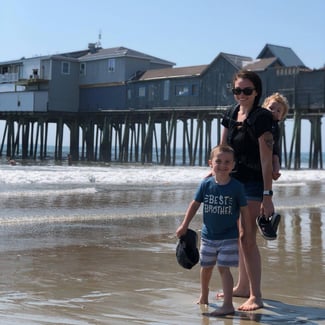 Sharing a similar story, Financial Analyst Brent Upton offered up his CoreCares donation to David's House. When Brent's son was born with a blockage in his intestines, he needed intensive, round-the-clock care. "This place was a lifesaver when my son was in the hospital," Brent shared, adding that he spent the first six months of his life at Dartmouth-Hitchcock Medical Center in Lebanon, NH." Although many parents must sleep in the hospital or are left with an expensive hotel bill, David's House provides rooms for parents with children in the NICU and PICU at Dartmouth-Hitchcock. "The volunteers are kind and compassionate," Brent added, "They do their best to make an extremely stressful situation feel like home."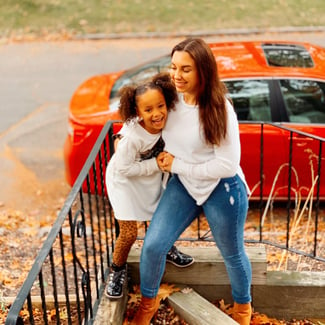 Raising a strong daughter was on Nursing Account Executive Jacquelyn Buscanera's mind when the opportunity to choose a charity arose. Explaining why she chose the National Women's Coalition Against Violence & Exploitation (NWCAVE), Jackie said, "I want to give hope to the ones who feel hopeless in difficult situations. Raising a daughter, I want to show her our strengths as women, our support for one another, and how we will ALWAYS fight for our safety, equality, and rights."
Our Animals
If it's not real babies, it's fur babies, and there was no shortage of Core's staff donating to nonprofits with a focus on animal welfare.
Travel Nurse Recruiter Danielle chose Mary's Dogs, an organization that rescues dogs that are scheduled for euthanization from shelters in southern states to be rehomed in New England. "My two dogs, Sadie and Stanley, are both rescues from Mary's Dogs, and they are both amazing! I can't imagine my life without them." The organization has rescued about 600 dogs from dire situations, and Danielle shared that her pups "would not have had a second chance at life if it weren't for Mary's."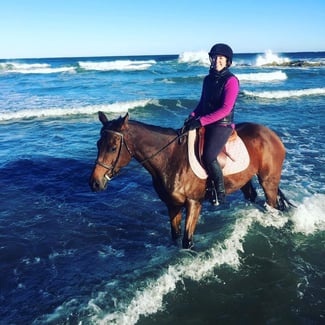 With another close connection to her charity, Permanent Placement Counselor Jessica selected the Hidden Pond Equine Rescue. "I have rescued two horses from them and volunteer there as well." Sitting on 30 acres of land in Brentwood, NH, the Hidden Pond Equine Rescue's mission is to "save horses from slaughter and find them safe, permanent homes," Jessica explained. According to their website, all monetary donations to Rescue are used to "buy, transport, feed, rehabilitate, and rehome the horses."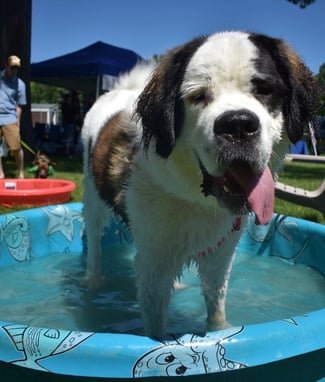 "It's important that as a society, we take care of each other. Whether we're taking care of humans or animals," said Laura, one of Core's Credentialing Specialists. With no hesitation supporting the NHSPCA for this quarter's CoreCares initiative, Laura explained she's, "seen first-hand that this organization takes all items donated and puts it directly back into the care of the animals that don't yet have homes." She said she "knew the monetary donation would buy a dog bed, food, toys, or any other items that these animals might need to make them comfortable while waiting for their forever homes."


Core's Familiar Favorites
Several organizations that received love and fundraising from CoreMedical Group in the past also benefited from the "Choose Your Own Charity" theme. Among several of the 20 charities Core supported for our 20th anniversary, here's some nonprofits we've recognized in the past that also received donations in Q1 2020:
Along with every CoreCares charity initiative is CoreMedical Group's corporate matching program, which offers a dollar-for-dollar match of all staff donations. This year our executive team decided to take the total from everyone's contributions to 67 nonprofits and provide the match to the New Hampshire Food Bank. In total, the NH Food Bank received $7,574.60. With each dollar equaling two meals, that's over 15,000 meals for those who are food insecure in our local community.
Want to learn about the history of our CoreCares initiatives?