For our Q3 CoreCares Charity Initiative, CoreMedical Group is proud to partner with a fantastic, local nonprofit called Fueled By Kids. The goal of Fueled By Kids is to fight food insecurity for students in the greater Manchester, New Hampshire community, and they're well on their way to accepting more schools into this program.
Fueled By Kids began in 2016 when a chance meeting with an educator at Parker-Varney Elementary School led Youth Board Member Gracie Mikol to discover the extent of food insecurity within the local community. "Within [this teacher's] school, there were several homeless and semi-homeless families...many of these children did not eat over the weekend," she shares in the organization's story, "Teachers slipped extra fruit from the cafeteria into these children's bags on Friday in hopes that they would have something to eat over the weekend."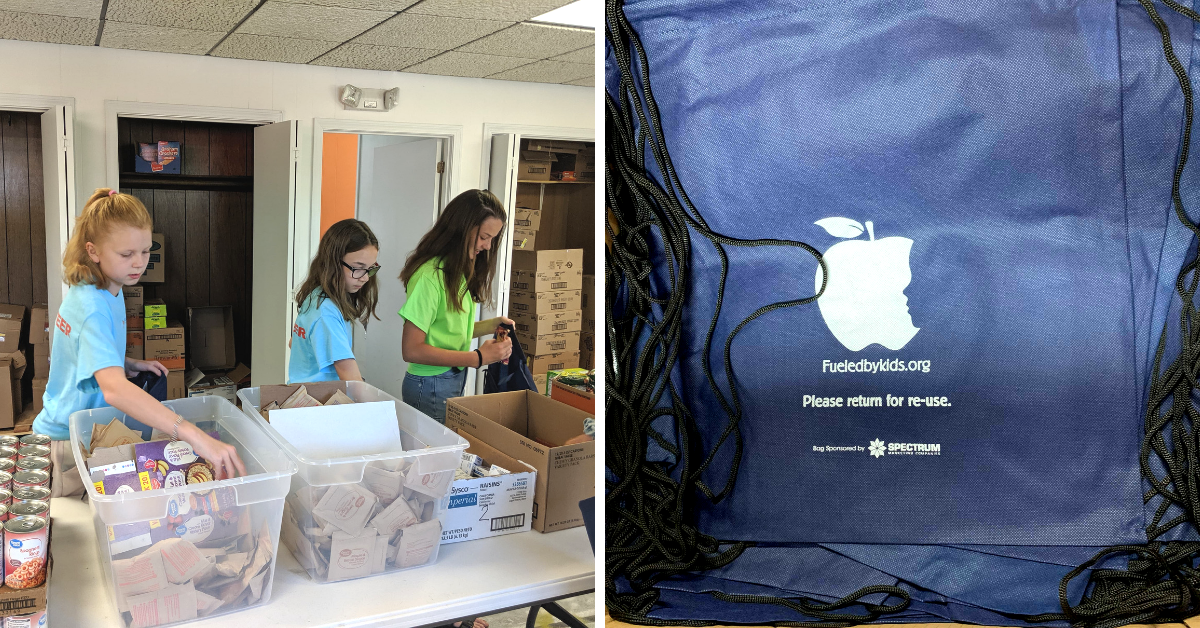 After discovering a whopping 62 children with needs at Parker-Varney alone, Gracie and her family rallied together to create a program that would provide students with the nutrition they were missing outside of school. Each week, the team of organizers and volunteers fill drawstring bags with a weekend's worth of food, delivering them to the schools for distribution on Friday afternoons.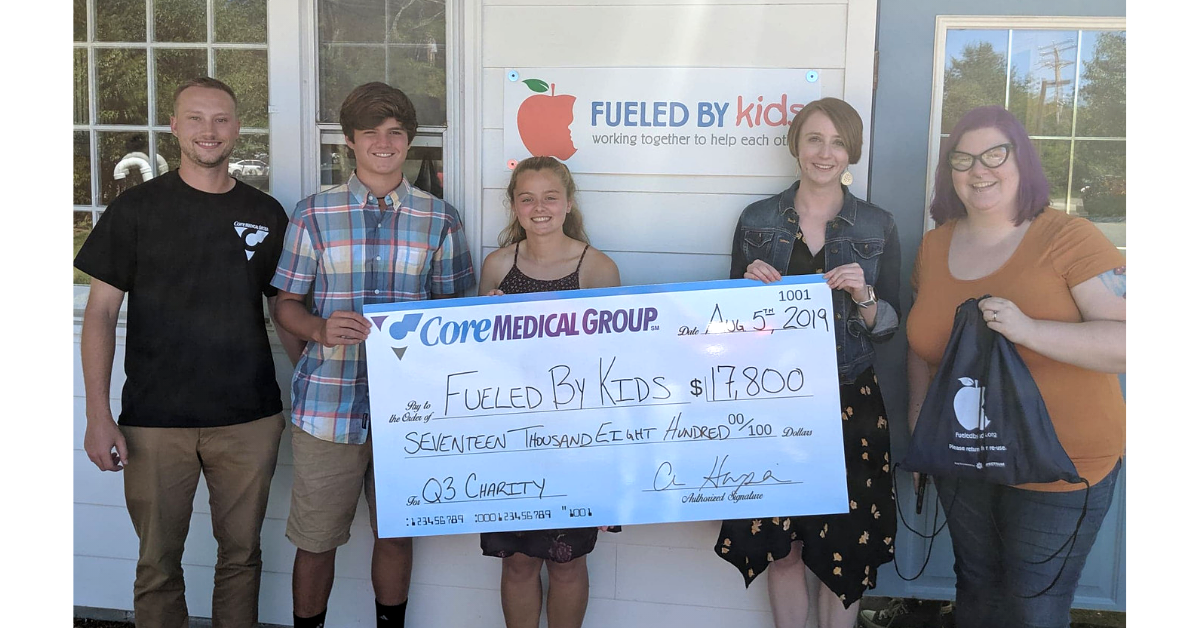 From its humble beginnings in 2016, the nonprofit now serves over 350 children in need within 7 schools across the greater Manchester, NH community, and CoreMedical Group is thrilled to join their mission to add even more schools to their growing list.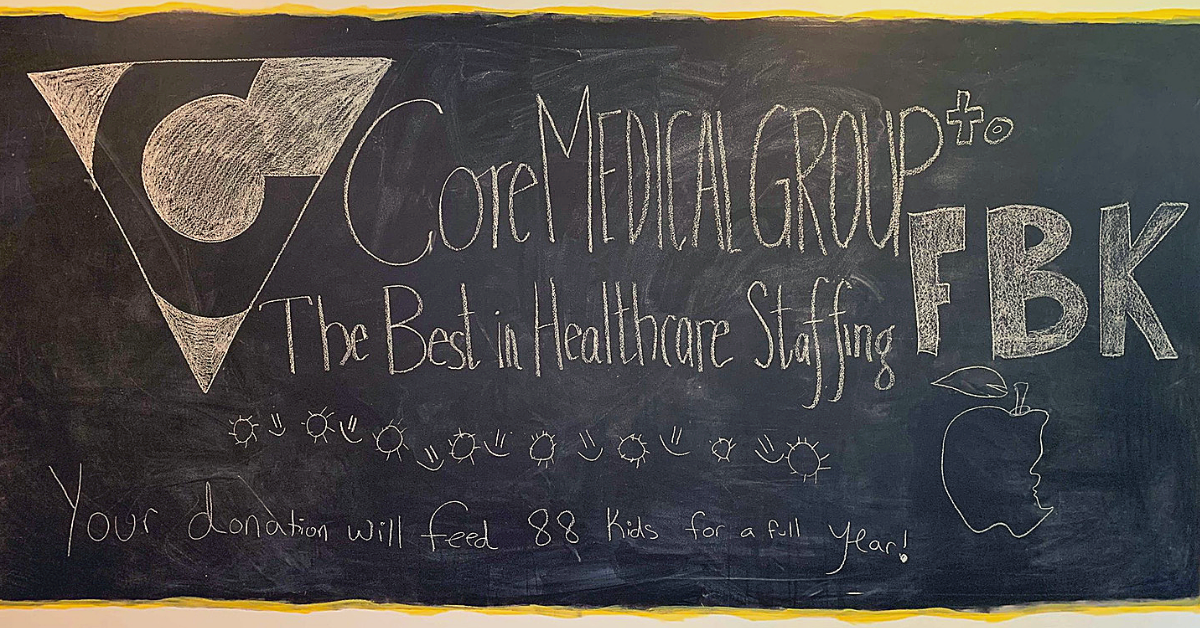 Through April, May, and June, CoreMedical Group staff were encouraged to assist Fueled By Kids' summer fundraising efforts to prepare for the 2019-2020 school year. We are proud to announce that with our staff donations of $8,825 and our CoreMedical Group company match of $8,900, we've delivered over $17,725 to Fueled By Kids! According to Youth Board Member Hannah Mikol, this donation will provide meals for 88 students for the entire school year!
Interested in contributing to this amazing organization? Visit the Fueled By Kids donate page today.
Want to learn more about CoreMedical Group's CoreCares philanthropy mission? Click the banner below.