As a Recruiter in the Travel Nursing Division, Tristan has played a crucial role in connecting skilled medical professionals with rewarding placements. He recently was promoted to Surg Tech Team Lead. Today, we take a closer look at Tristan's trajectory and the positive impact he has made on both his colleagues and the healthcare industry.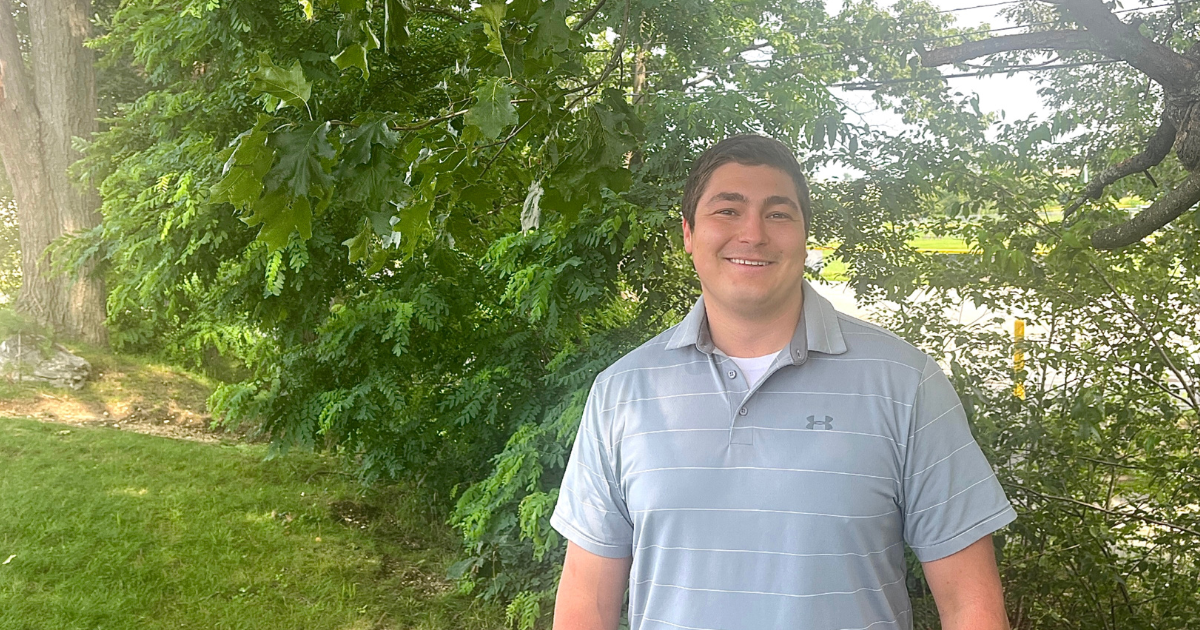 Meet Tristan, the expert in Travel Nursing recruitment, paving the way for a brighter future in the medical world.
Tell Us About Yourself:
I am a seasoned recruiter, specializing in connecting traveling Acute Care Nurses with their dream opportunities. During my time at CoreMedical Group, I have had the opportunity to navigate the dynamic healthcare recruitment landscape. Beyond the office walls, I find solace in the world of sports. I often meet up with friends to watch a good game and it allows me to unwind. When the weather is cooperative, I love to sit outside and soak up the sun. It's a time to rejuvenate, recharge, and appreciate the world around me. I actively foster an inclusive environment where everyone's unique perspectives and ideas are valued. Encouraging open communication and attentive listening empower every one of my team members to contribute their best, driving us towards success together.
Q2: What inspired you to pursue a career in healthcare recruitment, and how has it influenced your professional journey?
I had thought that I wanted to be a nurse during the start of my academic journey at Plymouth State University. I was eager to make a difference in the world of healthcare but didn't know if nursing was the exact path for me. As I traversed the corridors of higher education, my path took a delightful detour. I realized that my true calling aligned in the business side of healthcare. That's what landed me in the healthcare recruitment sector.
Q3: What is the most memorable or rewarding experience you've had while recruiting?
In the realm of healthcare recruitment, success is measured not only in numbers but in meaningful connections with the professionals I serve. One moment stands out as a beacon of achievement - the Club CoreMed trip. Imagine a sunny paradise in Mexico, where I had the privilege of meeting some incredible nurses with whom I had worked with closely. We forged unforgettable memories that have fueled my passion for this job even more. I never would have imagined a few years ago that I would attend a work trip to Mexico with some of my incredible colleagues.
Q4: What qualities do your candidates possess that allow them to truly shine in the healthcare industry?
The secret to finding a great candidate lies in recognizing the extraordinary. Sure, experience in their specialty is essential, but I've learned that there's a lot more to it. As I embark on this path for exceptional candidates, one trait remains essential: communication. Effective communication is the key that unlocks the door to understanding my candidates' aspirations, making it possible to find their dream job where they can truly shine.
Q5: What strategies do you use to ensure a successful match between healthcare professionals and their respective roles?
The first step to enforcing a successful match between healthcare professionals and their respective roles is simple but profound: listening. I ask probing questions to delve into my candidates' desires, needs, and preferences. With a diverse network of clients and hospitals spanning the nation, I embark on a journey of cross-referencing, aligning dreams with available opportunities. But that's not all; transparency is the lifeblood of my work. I believe in candidly sharing the experiences of other nurses who have undertaken contract assignments at different facilities, enabling my candidates to make informed decisions.
Q6: How do you stay updated on the latest trends and developments in the industry to better serve traveling healthcare professionals?
In the ever-evolving realm of healthcare, staying ahead is not a choice; it's a necessity. I take pride in being well-connected with my nurses in the field, listening to their experiences in various hospitals and health systems. These insights become invaluable compasses, guiding me toward the best placements for each of my candidates. But that's just the beginning. I keep my eyes open for online sources, company postings, and immersing myself in news articles to anticipate potential shifts and adapt my strategies accordingly.
In conclusion, Tristan's story is proof of the power of passion, perseverance, and compassion in the field of healthcare recruitment. He has tirelessly connected healthcare professionals with opportunities that enable them to shine while providing exceptional care to patients across the country. Tristan's ability to lead and support his team has fostered a nurturing and efficient environment that uplifts everyone around him. As we look to the future of healthcare, we can guarantee that Tristan will continue to play a pivotal role in shaping the careers of countless medical professionals, as well as positively contributing to patient care.