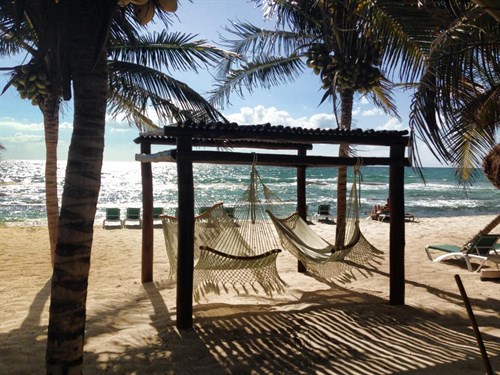 CoreMedical Group/CoreInformation Technology is thrilled to announce our 10th annual
Club CoreMed
trip location!
Back by popular demand!


El Dorado Royale, Resort & Spa
Riviera Maya, Mexico
Wednesday, March 4th - Sunday, March 8th
We've received rave reviews from both our corporate team members and traveling nurses and allied healthcare professionals about the El Dorado Resort, and we couldn't think of a more perfect location to celebrate our 10th anniversary Club CoreMed Trip!
There is so much to do at El Dorado, no matter what your interests are! Relax in a cabana on the beach,
cool down with at tropical drink at the pool bar, unwind at the spa, venture to the Mayan Ruins, enjoy a romantic dinner, scuba dive in the Caribbean depths, play a game of volleyball, read a book at the beach, and so much more!
The best part is you'll get to have fun in paradise with fellow CoreMedical Group traveling nurses, allied health professionals, and corporate team members!

We looked at other locations for 2015, but none compared to the outstanding experience we've had with El Dorado Royale in the past. From the amazing food to the friendly staff and dream-like location, El Dorado has so much to offer.
El Dorado Royale is a Conde Traveler Reader's Top 100 hotels in the World and is a AAA 4 Diamond Resort. In addition, El Dorado is an adults-only destination that provides the ultimate service in an incredible setting. Each suite includes a private jacuzzi for two and luxurious, romantic atmosphere with every personal touch you can imagine.

It also includes a large terrace with a hammock, four-post bed, air conditioners, ceiling fan, private bath/shower, flat screen TV, daily stocked mini-bar, 24 hour room service and much more.


The property has 644 rooms, 7 exceptional restaurants, 13 swimming pools, full service onsite spa, day and night time activities. Amenities at El Dorado's sister property Generations (ie pools, bars, restaurants, etc), located right next door, are also available to El Dorado guests!
"I have been lucky to have gone to El Dorado Royale twice and it is amazing!!!" -Cindy, Traveling PTA


"I can't wait until March. This will be my 4th year going on Club CoreMed and I am so excited!" -Susan, Traveling RN


Stay tuned for more exciting news about Club CoreMed 2015 - 10 Year Anniversary!
Note to travelers: Your points should have been emailed to you. If you have not received the email with your points, please contact Club CoreMed Coordinator Megan Dannat at Megan.Dannat@CoreMedicalGroup.com or at 800-995-2673.
Are you a nurse, PT or OT who wants to travel across the U.S. and get paid to do so? Core's benefits include day 1 insurance, free CEUs, and our annual Club CoreMed all-inclusive trip to the Caribbean!
Questions? Feel free to contact us!