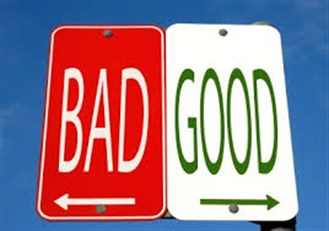 So you're a nurse looking for a travel assignment, or wishing to advance your career and find a permanent position. You need a great nursing recruiter in your corner to ensure you find the perfect opportunity that aligns with both your personal and professional career goals.
But maybe you've never worked with a nursing recruiter before. Or you don't have much experience working with a recruiting firm.
There are many great healthcare recruiters out there who are genuinely looking out for your best interests. And to be honest, there are also some bad eggs. We recently spoke with a group of nurses who told us what separates a good recruiter from a bad recruiter. Here are 7 telltale signs they shared with us:
1. They REALLY listen to you.
This was the top response from the group. Great recruiters REALLY listen to what you're saying when you express your needs. They don't just "yes" you to make the placement. You may need to stay in a certain area due to family obligations, or you prefer to work in a smaller hospital environment. Your recruiter should know all of these things and take them into consideration when helping you find a new travel assignment or permanent job. Your happiness should be his or her #1 priority!
2. They anticipate jobs for you.
Great recruiters constantly have their finger on the pulse for your perfect career or travel opportunity. If something comes open that is exactly what you are looking for, you'll be the first to know about it and will likely have a much greater chance of getting the job of your dreams.
3. They are trustworthy.
This is so important! A great recruiter follows through on his or her promises, and will shoot straight with you when there is something they are unable to do. Your future is in your recruiter's hands. They must be trustworthy!
4. They understand what you do.
Great recruiters not only understand what is in your job description and what your skill sets are. They understand what your life is like at work every day, whether you work in a hospital, long term care facility, or home health environment. They are familiar with the joys, sorrows, and stresses nurses and therapists experience on a daily basis. A good recruiter may even be the person you confide in after a rough day at work. He or she encourages you when things aren't perfect and cheer you on when you achieve personal or professional milestones.
5. They pull out all the stops to get you the location you want.
It helps to be flexible (especially if you're a traveling therapist or nurse), but a great recruiter should understand if you need a job in a particular location and will do whatever it takes to get you there.
6. They follow up after placing you.
We've heard stories about recruiters never calling a candidate after they've placed them in a new position. Good nursing and allied recruiters check in and see how things are going with your new job or assignment. They should follow up to ensure everything is going smoothly for you and you are happy in your new job.
7. They have your back if something goes wrong.
Assignments don't always go smoothly and problems may arise. You should feel comfortable enough to contact your recruiter as soon as you have any concerns. You should also rest assured that your recruiter will do everything he or she can do to help. We've heard stories about recruiters abandoning nurses and therapists when things go wrong. That is not a good working relationship!
At CoreMedical Group, our future is dependent upon your future. That's why we strive to offer healthcare professionals the best pay, benefits, and personalized service.
Whether you're an RN, PT, OT, SLP or Surg Tech looking for a new travel assignment or a nurse seeking a permanent position, we're in your corner. We'll work hard to find you the assignment of your dreams, or the career opportunity that will change your life.
Feel free to contact us if you have any questions, or sign up for a job alert so you can be notified immediately when your perfect career opportunity opens up!