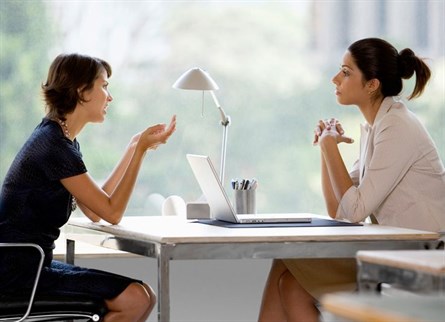 The team at CoreMedical Group wants you to succeed in your nursing career. Our experienced team will help you with completing your application, obtaining licensing and housing, and finding you opportunities that fit your personality and skill set.
However, the way you present yourself in a job interview is up to you. Here are three interview don'ts that our team came up with for nurses.
Don't:
Discuss salary. If you're working with CoreMedical, that is between you and your nursing recruiter. Don't bring it up in the interview.
Take things personally. Some candidates we talk to get discouraged if their interviewer comes off as "mean" or brusque during the interview. Think of who you're interviewing with. Nurse managers and other healthcare supervisors are busy people working in stressful environments.
Some interviewers may also adjust their tone to see how well you can handle stress or difficult people. Be prepared, because the way you react to difficulty may determine whether or not you get the nursing job.
Either way, don't take the interviewer's apparent lack of tact to heart. If you have concerns, discuss them with your nursing recruiter after your interview.
Be negative. When you're working in nursing, you're working with people. Nobody likes working with a negative person or being treated by a negative person. Negativity is the last thing sick patients need as part of their healing process. Your attitude matters more than you may think!
During the interview, stay positive and energetic. Don't badmouth your last boss. Don't tell the interviewer that their facility needs to change how they operate. And if you're discussing difficult situations you encountered in your last position, put a positive spin on them and tell the interviewer how you overcame those situations.
Check out 3 Interview Dos for Nurses!
Are you a nurse who is looking for the perfect job? CoreMedical Group has travel nursing jobs and permanent career opportunities for RNs across the United States. Call us at (800) 995-2673 x2000 or visit our job search page!