Brett Kestenbaum, COO of Covalent Careers, talks with us about his experience starting out as a new graduate, and why networking is important for building a successful physical therapy practice. After he graduated, Kestenbaum says "I had no clue what to do," whether it was applying for the board exam or getting his license. This is why it's important to network at the beginning of your career, and to learn as much as possible from your fellow physical therapists.
At the Combined Sections Meeting (CSM) conference, new graduates have a chance to improve their knowledge and meet other people in the physical therapy field. "They say, 'it's not what you know, it's who you know,'" Kestenbaum says. "Actually, it's a combination of both."
Kestenbaum thinks of New Grad Physical Therapy as an evolutionary process. The website has 500 resources for people to browse, and has over 100,000 visitors every month. "There are so many great people involved," he says. "It's become a fantastic community and a fantastic project."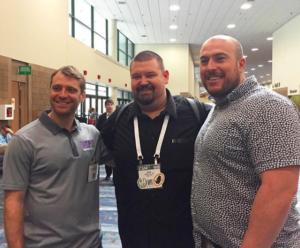 The website focuses on career content like writing cover letters or negotiating salaries, or helping students transition to practitioners - all things which aren't covered in physical therapy school. The project has evolved to include resources for current students, on how to take practical exams, and for specializing in fields like orthopedics and pediatrics. "Whatever you need, if we don't have it, we'll find a way to make it for you," he says.
"Any time anyone says you can't do something, ignore them completely," Kestenbaum says. "You can do anything you want." He says it's important to think of how you define yourself, and to think about physical therapy as a tool in your toolbox. Think about the skills you have as a physical therapist, and then think about the best way to use those tools to be successful as a practitioner and as a person.