If you are interested in becoming a future physical therapist, you will find that volunteering in a PT setting is essential. Not only does volunteering provide you with a first-hand experience of the profession, but it will also help you build your case for gaining admission to physical therapy school.
As a student, your schedule is very busy and you may only have four to five hours per week to dedicate as a volunteer. While more observation hours are generally better for an applicant, you want to be sure to maximize the value of your time. Here are some things to consider while you are observing physical therapy clinical care.
Why you should volunteer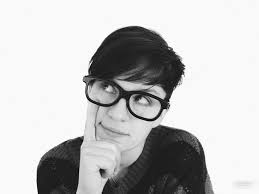 You need to gain an in depth understanding of physical therapy to truly know if it's the right career for you. This is accomplished by volunteering! This should be your first and foremost priority. As a volunteer, you are able to observe the daily life of a physical therapist. This is where you need to decide if you can see yourself in this profession for a majority of your life. Are you comfortable working with others? Can you communicate effectively? Can you think on your feet and adapt in a dynamic workplace?
These valuable experiences will also naturally help you write your personal statement, because observing patient care can provide clear examples as to why you want to pursue physical therapy.
Diversify your experiences
While outpatient PT is by far the most popular setting, PT is also required in hospitals, rehab centers, schools, home health and other environments. Therefore it is important to explore and and gain volunteer hours in at least 2-3 different settings, to learn more about how the profession is utilized. Some DPT programs also highly recommended acquiring experience in specific settings, such as inpatient, before applying. By exploring a variety of settings, you can show the admissions committee your passion and desire to learn about the profession.
How many hours should you volunteer per setting? Most programs do not explicitly state a set number of hours, but typically 40-50 hours for each setting is enough to show that you understand what a full work week looks like in that setting. However, you will probably need more hours in order to build a solid relationship with your supervising physical therapist and acquire a strong letter of reference. Also, consider that certain settings may require a volunteer commitment of 6 months to 1 year.
Exhibit positive body language
Many volunteers fail to understand how their body language affects their interactions in the clinic. When I require assistance while working with patients in the clinic, I will always ask a volunteer that displays warmth and confidence through their posture. I want to be sure that I can trust the aide with providing quality care for one of my patients.
You may feel awkward at times if you are standing around the clinic, but the key is to not project this awkwardness onto others through your posture. Stand tall with an open posture; feet apart, hands to your sides, shoulders apart and most importantly, smile! Greet patients, therapists and support staff. Make yourself available to help the rehab team.
Ask questions
Find a time when the physical therapist is not busy and ask them questions about pathologies, treatments, special tests, etc. Don't just accept the answer and be satisfied, go home and do research of your own. Then discuss another layer of the topic during the next week. Ask the therapist if you can keep a journal and if you can write notes that you can refer to later.
Not only does this help you learn, but it communicates to the therapist that you have a genuine curiosity for what you're observing. When you ask for a letter of reference, the therapist will look back on these types of interactions as the defining examples of your character.
Find an aide/tech position
Working as a paid aide is by far the most beneficial experience you can have to build your candidacy for PT school. In these experiences, you will be working directly with patients by helping them through exercises and stretches.
Not only will you be expected to learn all of the exercises and stretches, but also how to cue patients to perform the exercises with the correct form. Learning these aspects of patient care prior to PT school will also greatly prepare you for clinical experiences.
Maintain your professional relationships
Recognize that the PTs that you shadow are investing time and energy into facilitating your learning and growth. They take great pride in serving as your mentor through this process. Also understand that you may be asking these same clinicians to mentor you during your clinical experiences as a DPT student.
You may even be asking them for a job in the future.
The point is to be thankful for these mentors and work to maintain your relationships. When you conclude your volunteer or aide experience with them, always take the time to write each PT a handwritten note (not an email) to thank them and also include something specific that you learned from them. Keep them updated on your application process and where you decide to attend school. They will appreciate your professionalism and character by these simple gestures.
By following these principles, you will be poised to gain valuable clinical experience and build meaningful professional relationships in your pursuit to become a physical therapist.
We would love to hear from you, so let us know in the comments below how your volunteer experience prepared you for physical therapy school.