For this week's Recruiter Spotlight series, we're excited to introduce Derek, a seasoned healthcare recruiter in the Travel Nursing Division here at Core with nearly 11 years of experience. With an impressive track record of being a 3-time Club CoreMed recipient and previous team leadership roles, Derek's unique insights extend beyond his professional life, as he has a deep passion for the outdoors and a love for travel, golf, beach days, and quality time with family and friends. Join us as we read into Derek's journey in healthcare recruitment and the valuable wisdom he has gathered along the way.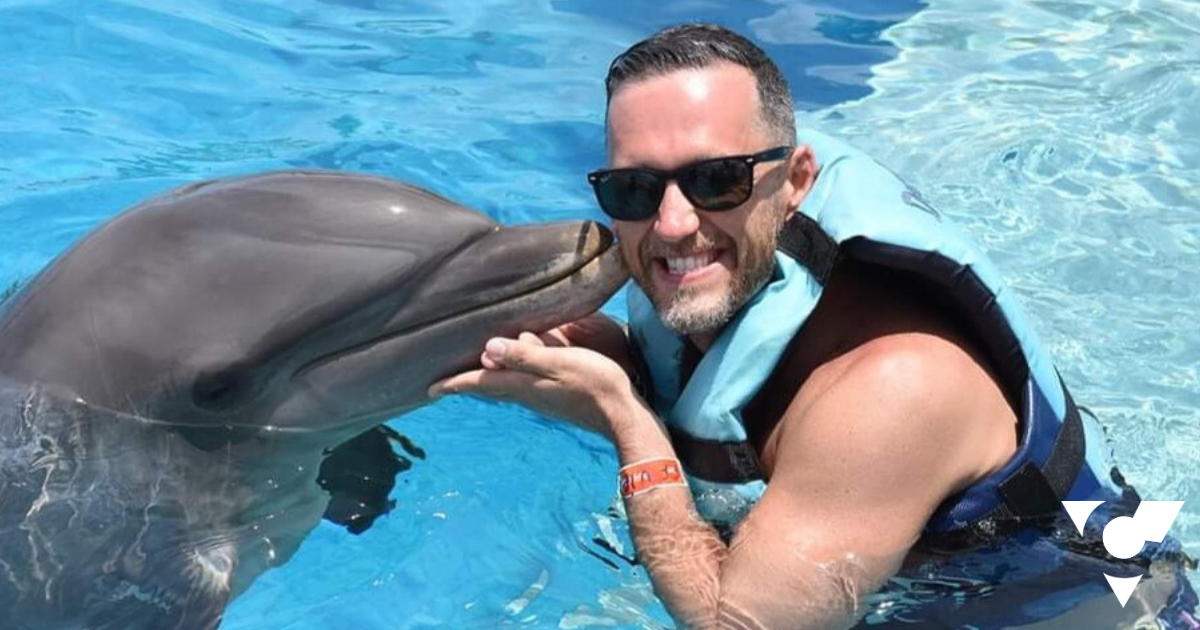 Meet Derek, a recruiter in the Travel Nursing Division here at Core.
Tell us about yourself:
I've been with Core for nearly 11 years, and in that time, I've achieved the distinction of being a 3-time Club CoreMed earner and have previously served as a team lead. Beyond my professional life, I have a deep passion for the outdoors, and my family often humorously refers to me as being "solar powered." I'm an avid traveler and also enjoy activities like golfing, lazy beach days, and quality time with my family and friends.
Q2: What inspired you to pursue a career in healthcare recruitment, and how has it influenced your professional journey?
I joined Core through a referral from a colleague who recognized that my skills could make a meaningful impact by helping clinicians discover more fulfilling roles. It's my firm belief that our healthcare professionals, with their extraordinary compassion and selflessness, deserve nothing less than an advocate who is equally as passionate about finding them their perfect assignment.
Q3: What is the most memorable or rewarding experience you've had while recruiting?
Over the course of my extensive career, I've experienced many heartwarming stories of travelers who've managed to alleviate their student loans, purchase vehicles, or even acquire homes through their work. Yet, my personal favorites are those instances when a traveler transcends their professional role and transforms into someone I would consider a great friend. I've been fortunate enough to create many friendships within the industry, and this aspect of my work is always the most rewarding.
Q4: What qualities do your candidates possess that allow them to truly shine in the healthcare industry?
I firmly believe that everyone in the healthcare field should prioritize empathy and compassion as they work towards making a positive impact on the community and the patients they serve. In the travel nursing sector, we actively promote a "work hard - play hard" mindset. The most exceptional travelers are those who can effectively juggle the demands of their job while still finding opportunities for fun and personal fulfillment outside of work.
Q5: What strategies do you use to ensure a successful match between healthcare professionals and their respective roles?
The foundation for successful matches for my clinicians lies in our capacity to understand their individual circumstances, given that every traveler is going to have a unique request. I take great joy in learning their motivations and objectives for their goals. Following this, I extend an offer of partnership, a collaborative approach, transparency, and education, aimed at setting realistic expectations. This approach is designed to empower them in reaching their desired goals while still being attainable.
Q6: How do you stay updated on the latest trends and developments in the industry to better serve traveling healthcare professionals?
To enhance our client service, staying updated on the latest developments in the ever-evolving healthcare industry is imperative. As anyone in this field understands, it's a constant whirlwind of change. To approach this challenge effectively, we remain connected through social media platforms such as Facebook and LinkedIn, engage with daily newsletters from organizations like SIA, and leverage our network of past and current colleagues for valuable insights and updates.
In our enlightening conversation with Derek, we've gained valuable insights into the world of healthcare recruitment and the genuine passion that fuels his professional career. From the importance of empathy and compassion to the rewarding friendships made in the industry, Derek's experiences show what makes a successful healthcare recruiter. His commitment to staying updated on industry trends and dedication to creating lasting partnerships with clinicians and colleagues truly sets him apart.