Meet Kara, a seasoned Travel Nurse Recruiter with 12 years of experience. Her journey is a combination of professional dedication and a passion for connecting with people. In this blog, we'll look into what inspired Kara to pursue a career in healthcare recruitment, her most memorable experiences, the qualities she values in healthcare candidates, her strategies for successful matches, and how she stays updated on industry trends. Through these insights, we'll gain a deeper understanding of the person behind the profession and discover what drives Kara's commitment to the healthcare recruitment field.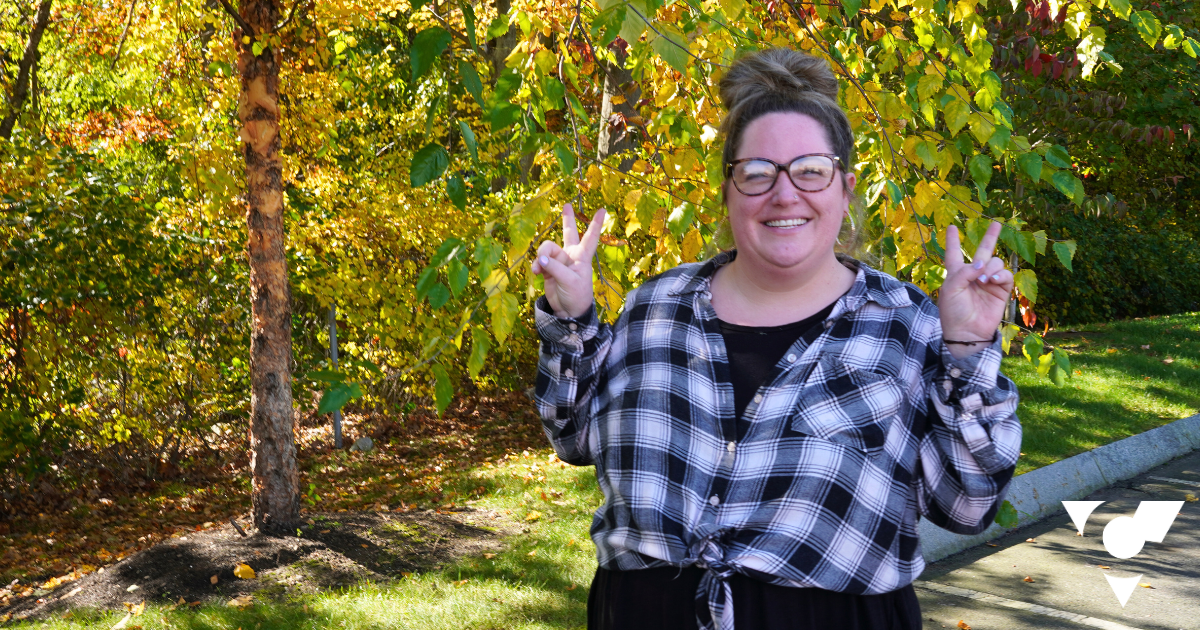 Meet Kara, a Travel Nurse recruiter here at Core!
Tell us about yourself:
I'm Kara, a Travel Nurse Recruiter, and I've dedicated 12 years to this profession! My strengths lie in my ability to build rapport effortlessly and maintain open lines of communication, all of which contribute to a foundation of trust in the relationships I form with my candidates. Beyond the workplace, I'm an avid traveler, always eager to explore new places. Additionally I love every moment spent with my cherished friends and family. However, my heart truly belongs to my dog, Britney, who I'm absolutely obsessed with. 😊
Q2: What inspired you to pursue a career in healthcare recruitment, and how has it influenced your professional journey?
I have a passion for engaging with people in meaningful conversations. There's nothing more fulfilling for me than assisting nurses in securing their dream jobs, and I love hearing about their exciting adventures and travel experiences. It's the joy of connecting with individuals and being a part of their journey that truly drives me.
Q3: What is the most memorable or rewarding experience you've had while recruiting?
Throughout my career, I've had the privilege of witnessing some heartwarming moments. I've been there when nurses found their soulmates while on assignments, and they've even extended the kindness of inviting me to their weddings. The bonds formed with many of these nurses have transcended into lifelong friendships. It's the unique connections and shared milestones with my nurses that makes my work worth it!
Q4: What qualities do your candidates possess that allow them to truly shine in the healthcare industry?
In the healthcare industry, the qualities I prioritize when evaluating candidates revolve around integrity, kindness, compassion, and effective communication. Honesty is fundamental, as it forms the trust within patient relationships and team dynamics. Kindness and compassion are equally vital, as they define a caregiver's ability to provide empathetic and patient-centered care. Additionally, a good communicator is key, as healthcare thrives on collaboration and effective information exchange among professionals and patients. These qualities collectively define an outstanding candidate in the healthcare industry, one who not only possesses the necessary skills but also demonstrates a commitment to the well-being of others.
Q5: What strategies do you use to ensure a successful match between healthcare professionals and their respective roles?
To guarantee a successful match between healthcare professionals and their designated roles, my approach requires two steps. Firstly, I prioritize active listening to learn the nurse's desires, career goals, and preferences. Understanding their individual aspirations is crucial. Secondly, drawing from my extensive knowledge of our client base, I strive to align these goals with the available opportunities. By utilizing my understanding of both the healthcare professionals we serve and the facilities we work with, I can facilitate matches, where the skills, expectations, and values of the healthcare professional align perfectly with the needs and culture of the healthcare institution. This dual approach enhances the likelihood of a mutually beneficial, long-lasting placement.
Q6: How do you stay updated on the latest trends and developments in the industry to better serve traveling healthcare professionals?
Staying informed about the healthcare industry is a top priority for me. I actively engage with various travel nursing communities on social media platforms, keeping an eye on discussions and trends within these groups. Additionally, I regularly read articles dedicated to the healthcare industry, which allows me to grasp the broader industry shifts and developments. However, one of the most valuable resources is my direct communication with nurses. They serve as a firsthand source of real-time insights, as they work closely with hospitals, facilities, and clients on a day-to-day basis. Their experiences and feedback help me provide the most up-to-date information and best serve the needs of both clients and candidates.
In this exploration of Kara's career and personal insights, we've had the opportunity to discover the driving forces and values that define her as a Travel Nurse Recruiter. Her passion for connecting with individuals, her dedication to forging meaningful relationships, and her dedication to healthcare recruitment have made her a valuable resource in the industry. Through her experiences and strategies, we've learned what sets Kara apart in her field. Her genuine care for healthcare professionals and her pursuit of excellence in matching them with their dream jobs exemplify the heart and soul of her profession.