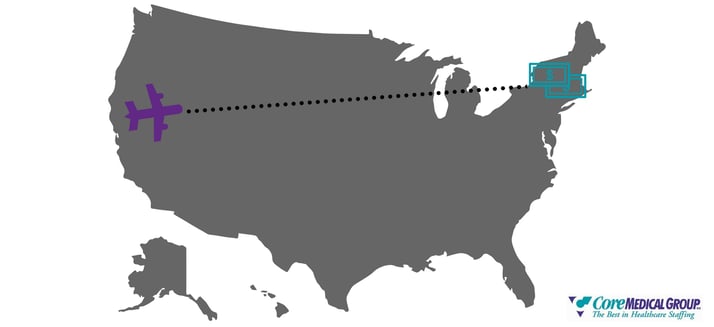 When Susan first applied to CoreMedical Group, she was looking for a home health or hospice job in her home state of New Hampshire and noticed that's where our corporate office is located. When she started talking to her recruiter Derek, he explained how travel nursing works and the great salary potential, and Susan immediately started thinking about how she could pay down her student loans. And in less than a year, she paid them all off!
After travelling personally for years, and living all over the country, Susan was ready to settle down back home in New England. She didn't even realize she'd applied for a travel nurse position initially, but was happy to learn that she could work as a travel nurse while picking and choosing assignments that keep her in New England.
She started her assignment in Massachusetts in February with $40,000 in debt and proudly paid it all off by the middle of July! And, she was just able to get rid of her old car and purchase a brand new Toyota Tacoma!
While the financial security is definitely a huge perk, Susan is enjoying travel nursing for many other reasons too.
"Its way less stress than working somewhere full time. It's easy to coordinate time off compared to staff jobs. You meet new people and have new experiences. And you don't take things as personally, since you get to choose how long you stay somewhere," she explained.
Susan likes working as a travel nurse so much, she convinced her current manager to reach out to Core and start travelling! She's also enjoyed her experience with Core and will be joining us on the Club CoreMed trip this year. She even got to have lunch with her recruiter, Derek, when she was in the area.
Susan's advice for other nurses who want to travel?
"I've been a nurse for 24 years and have seen how it's changed. How am I ever going to go back to a regular job now? If you're able to do it in your lifestyle, just do it! You have nothing to lose by trying it!"
Interested in becoming a travel nurse? Explore our open job opportunities or contact a recruiter today!