Starting her travel nursing career in 2003, RN Amanda Schuk has built a habit around not only travelling around the country, but up rock faces. Here Amanda shares her stunning photos from her visits to Yosemite National Park in California's Sierra Nevada mountains, and lets us in on why every nurse should consider traveling as a strategic personal and career move.
Amanda originally started her travel nursing career in Phoenix, Arizona at St. Joseph's Hospital. Her first placement was in a large, busy, Level I trauma facility and after over a year there, she decided she needed a change and started applying to multiple positions in California.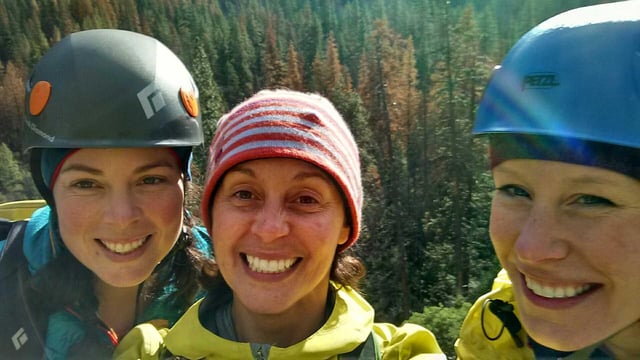 Travel nurses Deanna Brubaker, Amanda Schuk and Rhiannon Brey climbing at Yosemite National Park
"I just took the first one that called which ended up being a 4 bed ER that did mostly psych," she said. With the drastic change from her previous experience she shared, "I really got the feel of how adaptable you have to be in new situations." But the move only helped her grow more, personally and professionally.
"I love the freedom of being able to move from place to place and see how things are done at different hospitals in different parts of the country," Amanda shared. "I feel that that makes me a more well-rounded nurse."
After a few assignments in Massachusetts, she met her fellow rock climbing travel nurses Deanna and Rhiannon. "We all did an assignment out in Boston together last year so we did some climbing at Rumney and Kancamagus out there as well," she said.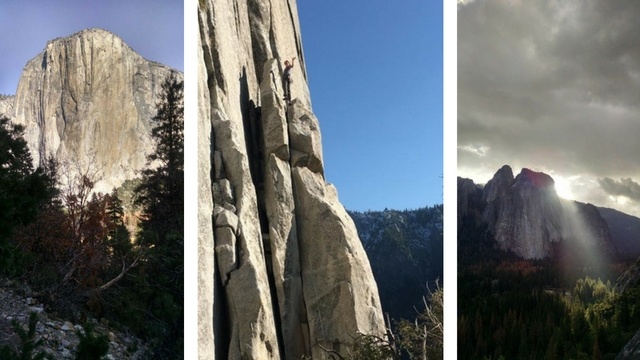 "We are planning an ice climbing trip to Ouray together in January as well as a climbing trip to Red Rocks in the spring. Strategically, Las Vegas which is where Red Rocks is, happens to be where my next assignment is... how convenient! I love being able to follow the seasons for different climbing areas through travel nursing."
"Being an avid climber California really has it all: the granite of Yosemite and Lover's Leap in Tahoe, Joshua Tree, Owen's River Gorge and Bishop, even Malibu Creek near Malibu has some great climbing. On the opposite end, San Francisco is one of my favorite cities in the world with all the food and culture," Amanda shared.
She even mentioned Yosemite's rich climbing history and recommended two films, Vertical Frontier and Valley Uprising, for those interested in learning more.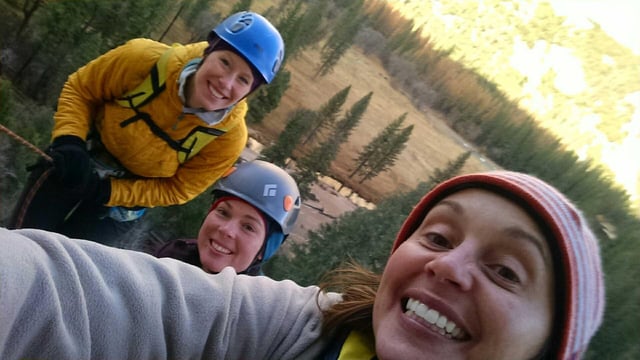 Speaking of recommendations, Amanda also took the time to share some beginner travel nursing tips for RNs and LPNs who are looking into adding traveling to their careers.
"When you walk into a new assignment with only a couple days of orientation they expect you to adapt quickly and know what you're doing. Often you're expected to be one of the more experienced people there so it's important to be competent and knowledgeable about what your doing," she said. She recommends that if you're a recent graduate, you should stay at your first job for a couple of years before jumping into the travel world and here at CoreMedical, we require at least one year of experience before traveling for that very reason!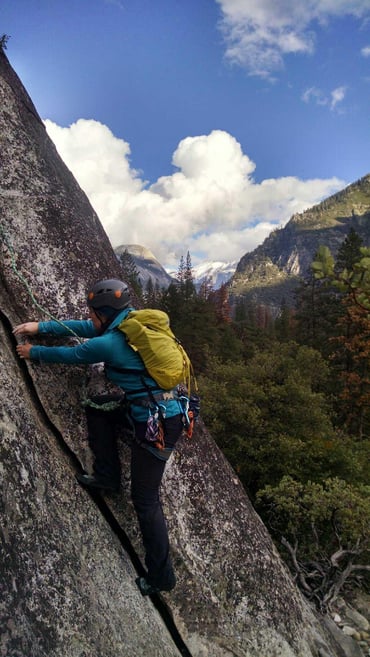 Establishing yourself financially before journeying across the country is another key recommendation Amanda mentioned. She mentioned that "unexpected things can come up," so it's smart to be financially stable and set up an emergency fund before beginning your travel nursing career.
Finally, Amanda shared that "every hospital is different with different ways of doing things, different computer systems, and a different set of eyes watching you," but when it comes to finding a support network in your new assignment she said, "I don't think I've ever not immediately bonded with other travel nurses."
"I feel because we're all in the same boat of always walking into a new environment with new coworkers that we just gravitate towards each other. I feel this job makes you not only more independent, but at the same time more social because you have to be very open and friendly right off the bat."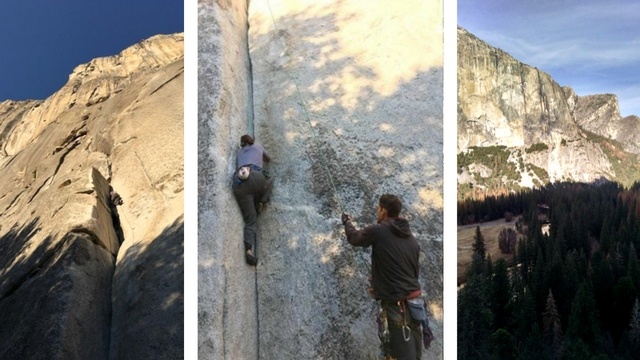 With CoreMedical Group and her personal recruiter Kyle Farwell behind her, Amanda is confident that travel nursing is the best fit for her. "My recruiter is always available and is interested in my life," she said. "I got to meet him in person while I was on the east coast which was great! I ran into a couple housing scams while I was in Boston and Core was able to get me into a place the next day which saved my butt. And who doesn't love a free trip to Mexico every year?!"
But the best thing about being a travel RN according to Amanda? The ability to pick and choose your path and see what you're getting into before settling in. "Instead of taking a chance and signing on somewhere blindly, you really get to sample the area and the hospital before making a commitment anywhere," she explained.
"I've been blessed that I've only had one assignment where the staff didn't immediately make me feel at home, but I would say for the most part, the staff have always been very welcoming and glad you are there to help with their staffing shortage!"