A year ago, I wrote a three-part series on how to do research in as little time as possible. I talked about fear of missing out (FOMO) in the last article. You will have to accept that you will not be completely informed and that you will not have time to read every article.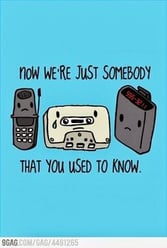 As John Childs, founder of Evidence in Motion, once told my class, "most things you learn in PT school are out-of-date." That's right, you're spending up to $100k and three years of your life to learn things that could possibly be out-of-date. That's how fast research changes and how dynamic our profession is. Think of the information you learn like a new iPhone release. You know its the best, but you also know its going to be obsolete real fast with information and technology changing at such a fast pace. After one year as a PT, I've learned that my real education began my first day on the job.
Over the past year, I've spent close to 100 hours of my life reading and digesting research in as little time as possible. At the same time, I've refined and fine-tuned the process to make your research process as efficient as possible. Here I'll summarize the ten principles of efficient research:
Access the databases you have access to.
Ask your school if they can give you access. You paid that school a lot of money and the least it can do for is give you access to databases that most people don't have. Contact the IT director and ask him/her to give you a new username and password.
Choose 3-5 publications that give you the best return on investment.
Don't choose publications that might have one article every few months. It's not worth looking at them, unless you have a lot of time and you want to scan as many journals as possible. That's fine. But the point here is efficiency. I've chosen these five over the past year:
-Physical Therapy (published by APTA, and included in your APTA membership)
-Journal of Sports and Orthopedic Physical Therapy
-American Journal of Sports Medicine
-British Journal of Sports Medicine
-International Journal of Sports Physical Therapy
Download the articles you want to read and set aside an hour on the weekend to read them.
I find it easier to set aside time on the weekend and read all of them at the same time. I always have free time on Saturday or Sunday, since I have the fewest interruptions on those days. Do everything at once. I've been much more consistent since I've started this.
You don't have to read the entire article.
Read the best parts: abstract, introduction, discussion, and conclusion. Look at one or two important graphs. I find that methods, data analysis, and results, can be confusing, contain too many numbers and symbols, and too many arcane terms that even I don't understand. If you try to understand every word of every sentence, you will get frustrated.
After you read the article, add the article to your bibliography.
Keep track of the articles you read. You can do this in a simple spreadsheet, or anywhere else you can think of. I copy and paste the authors, name of the article, the name of publication, the year, and the volume number. That way I can see the names of the articles I've read and if I need to read them again, I know where to find them.
Watch online webinars.
These online webinars can be a treasure trove of references and research. Each webinar includes many references to recent articles. I watched a webinar in April that referenced an article that was published this year. These aren't old articles, so you know that the information is relevant and up-to-date. My favorites include MedBridge (click the link for $175 off!), PMU, Physicaltherapy.com, Allied Health Education, and Cross Country Education. Most of these webinars are worth several CEU's, which makes it easy, convenient, and inexpensive to obtain your CEU's when you need to renew your license.
Read randomized controlled trials (RCTs), case-control studies, editorials, and systematic reviews (SRs) before anything else.
These articles have the highest return on investment. Systematic reviews are the best because it often takes many years of research to produce a systematic review. My favorite SRs are the ones that tell you what doesn't work. You don't want to use failed interventions that have no support in the literature. Editorials are also fun to read. Usually one of the editors of the journals offers his expert opinion on current research.
If the headline doesn't interest you, don't read it.
You only have a limited amount of time to read articles, so choose the ones that you think are the most interesting. Nothing is worse than an article you don't care about, don't understand, or is irrelevant.
Print your articles.
Yes, this uses paper and ink, but I find that I'm much more likely to read articles if I print them than if I have to read them on the computer. I find it's worth an extra printer cartridge each month.
When you go to CSM in San Antonio next February, spend more time at the poster presentations.
The level of evidence isn't high (maybe 4 or 5, not 1 or 2 like RCTs and SRs), but the posters are interesting and show you what PTs around the country are studying and finding. The students who helped conduct the study will be more than happy to provide you details.
These tips will help you save time and focus. The entire process shouldn't take longer than 1-2 hours a week. Don't worry that you don't understand everything in the article. Your goal is to know what PTs are researching, who is doing the research, and which interventions aren't working. Be competent, and be informed.
Read More on Research from Kevin Burciaga
Physical Therapists, If You Hate Research, Read This
4 Things to Avoid When Doing Research as a Physical Therapist