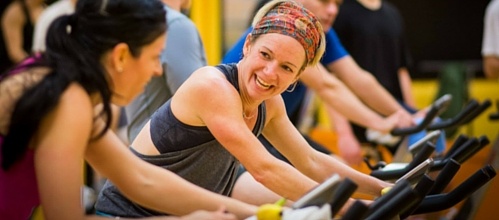 Maura Iaquinta, an Allied Health travel recruiter at CoreMedical Group, has been waiting 18 months to experience the opportunity of a lifetime and on Monday, April 18, 2016 she'll have her chance when she runs in the 120th Boston Marathon!
Maura qualified to run in the Boston Marathon back in October of 2014, when she ran the Bay State Marathon in Lowell, Massachusetts and finished with a time of 3 hours and 24 minutes. Now she's on to Boston, where her family, friends, coworkers, and thousands of spectators will be cheering her on as she makes her way from Hopkinton to Boston over the 26.2 mile course.
Maura's always been a runner, using it as a chance to clear her mind and stay in shape. A few years ago, friends started to encourage her to run more competitively, especially once she started getting great race times in 10ks and other events.
"I feel very lucky. Running a marathon is the ultimate goal for a lot of runners, and to make it to Boston is really special, especially with how local we are to it. I talk to people all over the country every day, and they've all heard of the Boston Marathon," Maura explained.
She's been genuinely enjoying her training leading up to the event, as long as New England's wintery weather cooperated.
"As long as it's over 30-35 degrees out, it's enjoyable. Otherwise, it's too cold!" she said.
While many of her runs are done alone, Maura's also had a good friend to train with leading up to the event. And she makes running and exercise a family affair. Her two kids often get outside and run around with her, even if it's just sprints and fun in the yard. Her son is even looking forward to joining the cross country team at his school next year.
The CoreMedical family is so proud of Maura and her accomplishments. We're all looking forward to cheering her on and seeing her cross the finish line!