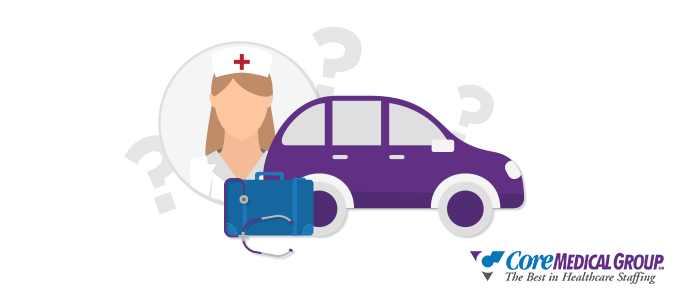 You may have heard about travel nursing positions before—maybe you've even worked with or have friends who are travel nurses—and you always wondered: Could I do that?
While it's true that travel nursing may not be for everyone, it's an incredible career opportunity that you shouldn't count yourself out of. If any of the following sounds familiar, you may want to consider at least talking to a recruiter.
You're a Well-Qualified RN, LPN, or CST
Think your position doesn't exist in travel nursing? We see hundreds of available positions for all types of nurses across the country. But I'm only licensed in one state. Relax. Most people don't look into the possibility of multi-state licensing until presented with an opportunity somewhere else. Your recruiter will help you through the process of applying for and obtaining the necessary licensing for each contract.
You're Looking for Something NEW
The most common thing we hear from nurses looking to start a career in travel healthcare is that they want to experience something different. One of the great allures of travel nursing is that—even if you only want to travel a relatively short distance—you get to work in new facilities, meet new people, and experience new kinds of patient care every 13 weeks. It's an incredible learning experience.
You Want to Travel
We'll admit it, wanderlust is another big part of the attraction when it comes to traveling nurse jobs. While some people prefer to take contracts within a smaller geographic area (which is totally possible) others move about freely between contracts, from coast to coast and everywhere in between. Travel nursing is one of the few careers where you can maintain fairly steady income and still indulge your love of traveling the country.
You Adapt Well to Different Situations
We've heard some great pieces of advice from experienced travel nurses, but one of our favorites is "be flexible." If you're a person who is proud of their ability to roll with the punches when something unexpected comes up (and let's be honest, with patients, that's pretty much all the time), travel nursing could be the perfect career for you.
You Love What You Do
Healthcare is more than a job; it's a calling. As nurses, you love what you do, no matter where you're doing it, and that is what makes travel nursing such a beautiful thing.
So what do you think: Is travel nursing right for you? Get in touch with one of our experienced recruiters today to learn more.