To raise awareness about Hand Therapy Week (June 5th-11th, 2017), NewGradPhysicalTherapy wants to celebrate the benefits of hand therapy and educate the newly minted physical therapist on what a hand therapist does, how to become a Certified Hand Therapist (CHT), the benefits of being a CHT, and what it is like to be a CHT day to day.
Historical recap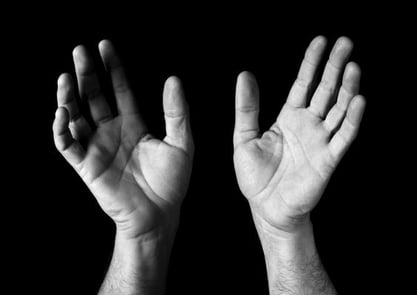 The specialty came out of necessity during and after WWII, when orthopedic surgeons and therapists worked closely with each other to develop protocols for individuals with upper quarter injuries. Hand therapy practice expanded into its own field in the 1970s, with the emergence of physical and occupational therapists who only treated upper quarter injuries. In 1975, physical and occupational therapists came together to form the American Society of Hand Therapists (ASHT).
As the need for hand therapists grew, the profession became more clearly defined. In 1991, the first CHT exam was given to allow those who work with this population to earn a high distinction of specialization.
Assessments and treatments used by a Certified Hand Therapist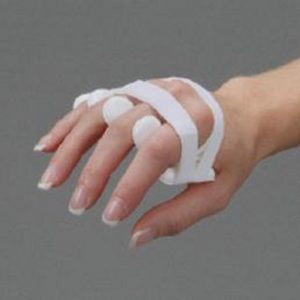 Upon referral, the hand therapist will administer objective assessments of upper limb function including movement, strength, and sensation.
Treatment is tailored to the individual and varies depending on the condition. The therapist may utilize the following tools:
• Static and dynamic splinting
• Home exercise programs
• Massage
• Joint mobilizations
• Management of scars and swelling
• Custom made pressure garments
• Strengthening
• Ultrasound and TENS
• Sensory re-education
• Dressing changes and wound check
• Education regarding surgery or condition
• Advice and information for return to previous level of functioning
Requirements to take the CHT exam
The Hand Therapy Certification Commission is the central site for applying to take the CHT Exam. It provides instructions to help you create an account and lists all forms necessary to complete the process.
Self-assessment of knowledge base
The HTCC Self-Assessment Tool was developed to be used by Certified Hand Therapists, occupational therapists, and physical therapists interested in learning about hand therapy as well as therapists preparing for the Hand Therapy Certification Examination. The purpose of the tool is to allow individuals to review and reflect on their knowledge of hand therapy in order to determine learning goals and activities.
Observation/clinic hours
As with applying to PT school and other certification exams (eg. OCS, SCS, NCS, CCS, WCS, etc.), there are minimum requirements of clinic/observation hours in order to be eligible to sit for the CHT exam. Recently, as of the May 2017 exam, one must have accrued 4,000 hours of DIRECT PRACTICE EXPERIENCE in hand therapy and also have been a licensed practicing clinician for 3 years prior to the date of the exam.
The 4,000 hours must be completed in an "upper quarter clinic," but do not have to be under the direct supervision of a CHT. HTCC encourages each candidate to demonstrate experience that covers a variety of conditions and types of treatment because the examination covers many areas within the practice of hand therapy.
Required forms
Studying for the CHT exam
The Hand Therapy Certification Examination is a comprehensive test of advanced clinical skills in the field of upper limb rehabilitation. It is expected that candidates will have a thorough understanding of hand therapy theory and its clinical application based on a variety of educational opportunities and practical experiences.
Fellowship and mentoring
The HTCC provides a calendar and a list of potential fellowship, mentorship, and student clinical affiliation opportunities for those interested. These opportunities are typically available every year. However, there are specific periods of time when these opportunities are available, so it is up to the PT or SPT to contact the program to get more details. Check out the HTCC website's section on fellowships for more information.
The American Society of Hand Therapists (ASHT) provides access through their partnership with HTCC for mentorship, but also provides a mentoring e-community. This is a place to collaborate with fellow ASHT members, identify resources, share ideas, tap the knowledge and experience of your peers, and generally discuss topics of interest
Find a CHT
HTCC offers the only Internet directory for Certified Hand Therapists. This may be useful to the new grad physical therapist who wants to observe what CHTs do on a daily basis. It is advised to observe a CHT before taking the exam.
Post-professional hand therapy programs
Introductory continuing education courses
HTCC provides a calendar that lists different continuing education courses for clinicians to peruse, while also allowing individuals to participate in independent online studies.
Interview with Patricia Roholt, PT, CHT
Patricia Roholt is a physical therapist and a Certified Hand Therapist with over 35 years of clinical practice experience and more than 30 years as a specialist in hand therapy. She has been a leader in the field of upper extremity continuing education for physical and occupational therapists for over 15 years. Patricia is also the President/Owner of Clinical Specialty Education (CSE).
We, at NewGradPhysicalTherapy, have talked with Patricia about all areas of hand therapy in order to give you an inside look of what it is like to be a hand therapist.
NGPT: What pushed you to become a Certified Hand Therapist?
I was a new mom and this part of therapy allowed me to work part-time while pursuing a unique path. To be honest, it sort of just fell into my lap at the time.
NGPT: Did your schooling provide you with the education necessary to start treating patients/clients with hand complaints?
No, not at all. To become competent in this arena, I had to take continuing education classes. While they were not extensively provided at the time, the courses out there were rigorous. They also forced me to be a self-educator.
Presently, this has changed. As an individual who provides continuing education courses, it is my belief that new grads should take as many classes as possible in different areas.
NGPT: What do you like most about being a Certified Hand Therapist?
I feel it's the intimate connection that I have with these clients. Each session you are sitting across from them eye to eye dealing with an intimate space. This intimacy allows for a close connection between client and clinician. Many of my patients rely on me to help get them back to playing music, playing with their kids or grandkids, working, and other aspects of their life. I find that rewarding and fulfilling.
I also feel that the splinting and bracing modalities that hand therapists are trained in allow for creativity and openness. Splinting requires on the spot engineering and is very much an art and a science - every splint is unique. Splinting requires critical skills and judgment, which can be both rewarding and challenging. I also find it to be the most interesting area to teach as well.
Also, becoming a teacher has given me so much joy. I have the opportunity to provide the necessary tools to allow newly interested physical therapists in the field to become hand therapists.
NGPT: How are treatment sessions organized? How long are they? Any differences from a typical orthopedic outpatient clinic?
In the clinic, patient sessions are one hour long. Sessions are divided into two 30 minute halves, with 30 minutes being one on one with me and the other 30 minutes consisting of exercise and modalities. The pace is not too dramatic. While this is how I typically treat, I cannot say that it is the norm across the board.
There are several differences between a hand therapy clinic and an outpatient orthopedic clinic. Usually, there is no need for draping or even privacy. I have found that the open atmosphere allows patients to cheer each other on. Also, we use less equipment than one would use in a typical outpatient orthopedic setting. Most of the time, big bulky machines are not necessary to practice as a successful hand therapist.
NGPT: How do you become a CHT?
I believe it requires 3 years of being a practicing licensed PT and 4,000 hours of hand therapy related clinical hours. My recommendation would be to have most of these hours satisfied under a current CHT, but its good to remember that the experience can come from treating the whole UE and not just the hand.
NGPT: What is unique about being a CHT other than the patient population you work with?
I believe that it pertains to the relationships CHTs have with hand surgeons. There is common knowledge among most hand surgeons that their surgeries are not successful without a CHT who has intimate knowledge of rehabilitation protocols for different types of hand surgeries. There is constant communication between these disciplines to further elucidate any issues and to improve patient outcomes. There is great trust that builds with this close connection that many other orthopedic physical therapists do not have the opportunity to develop with surgeons.
Also, if the clinic or clinician has access to a Durable Medical Equipment (DME) License, insurances are more willing to reimburse fully for these services with hand therapy. DME includes all splinting and bracing treatments.
NGPT: Is it completely necessary to have the CHT?
I believe it raises the profession to a higher standard of practice. Fundamentally, it forces competencies in certain areas that are not taught in school. It also leads to more job opportunities both clinically and in academia. It also ensures that PTs, and not just OTs, have the opportunity to work with hand patients. We have every right to treat this patient population.
NGPT: What will help pave the path for future CHTs?
Research, research, research. The purpose of research is to inform action. If CHTs do not have a more extensive body of knowledge that confirms our purpose and functional role in hand rehabilitation, how can we ever prove our continued relevance to society?
Pros and cons of working as a Certified Hand Therapist
Pros
Challenging - everyone who walks through the door can present differently even if they have the same diagnosis
Huge demand
Future scope
Job satisfaction
Flexibility to allow you to work full time or part time
Build deep rapports with your clients
Easy on the body (lower extremity)
Intimate with regards to hand to hand contact
Able to use manual therapy just like other physical therapists
Unique approach to treatment, as most CHTs use bracing and splinting as part of their treatment protocols
Bracing/splinting is an art and can force the therapist to use their imagination
Engagement and interaction with other CHTs (small population)
Designation allows you unique access to a large population of patients while having a low amount of therapists to treat said population
Many employment opportunities
Close interactions with hand surgeons
Cons
Extensive study and clinic/observation hours required
Have to take a long exam to become a CHT
Long hours
Excessive documentation
Insurance restraints
Limited time allotment with patients (some clinics)
Tough on your hands/neck/back
Emotionally challenging
May not receive higher salary for being a CHT
May have complicated relationship with hand surgeons
References
http://www.payscale.com/research/US/Job=Certified_Hand_Therapist_(CHT)/Hourly_Rate
https://handtherapyspecialists.co.uk/treatments/
https://www.htcc.org/certify/test-information/eligibility-requirements
https://www.asht.org/education/courses/post-professional-programs
https://www.asht.org/education/mentoring-program
https://www.htcc.org/docs/default-source/certification/htcc_selfassessment_final.pdf?sfvrsn=2
https://www.htcc.org/continuing-education
http://clinicalspecialtyeducation.com/about/
Images
https://www.pinterest.com/rocketsdani/hand/
http://www.rehabmart.com/category/hand_and_finger_splints.htm
http://clinicalspecialtyeducation.com/about/
Find even further motivation and resources for your PT career here: