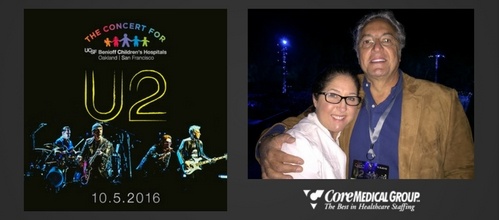 CoreMedical Group's Armand and Monique Circharo were spotted in San Francisco, representing the company and sponsoring a great cause on Wednesday, October 5!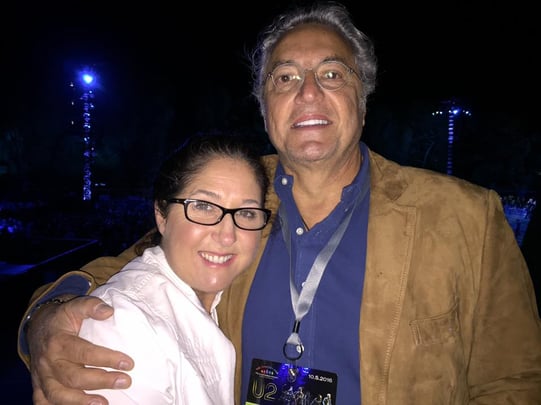 The CEO and Vice President of CoreMedical flew to California two weeks ago to offer a sponsorship donation and represent CoreMed during The Concert for UCSF Benioff Children's Hospitals. The concert benefited both the Oakland and San Francisco hospitals which are actively advancing pediatric health practices and procedures.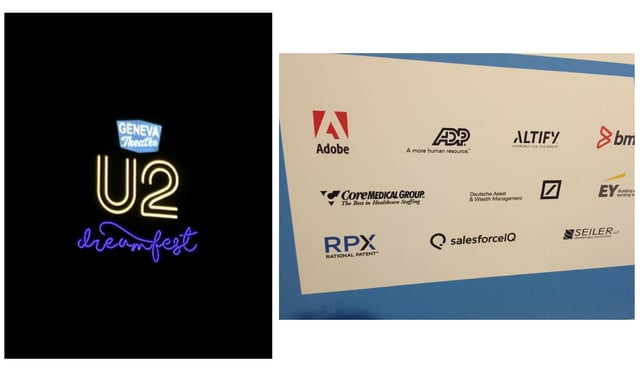 Here at CoreMedical we take our company values to heart, and that means walking our talk when it comes to connecting people, improving lives, and giving back. At the Concert for UCSF Benioff Children's Hospitals Mo and Armand were able to connect with thought leaders and innovators in healthcare and business. With our corporate sponsorship we helped pave the way for improved children's healthcare, vital medical research and life-saving preventative medicine.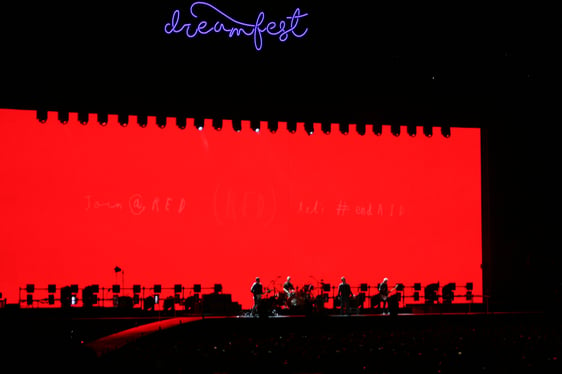 The benefit offered an opportunity to watch multiple Grammy Award-winning Irish rock band U2 at the outdoor Cloud Palace (known to locals as the Cow Palace) venue.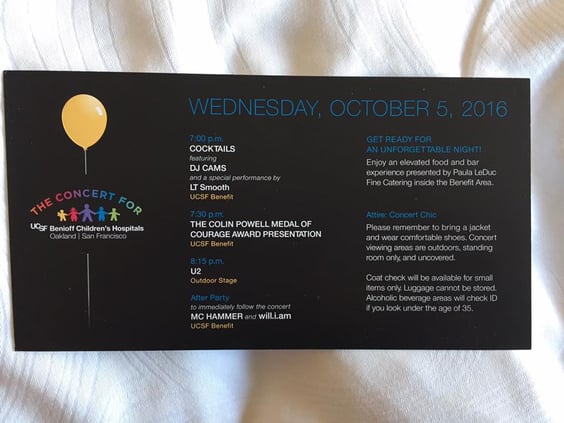 But that wasn't the most impressive part of the night. The event raised $10 million for the two hospitals' advancement in pediatric medicine and advocacy!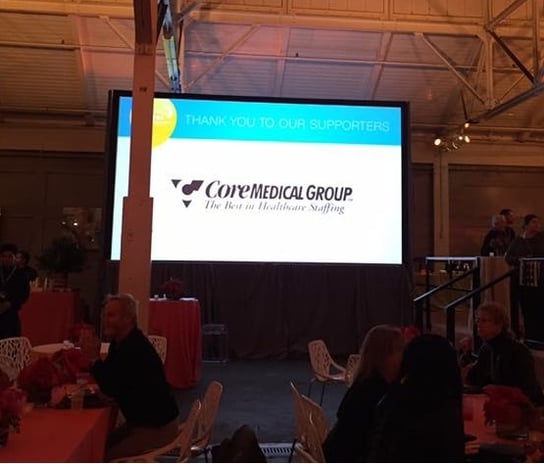 Following the U2 concert, the after party's special guests will.i.am and MC Hammer helped attendees celebrate their amazing fundraising accomplishment.

Representing CoreMedical with our corporate sponsorship and individual presence at the concert to benefit the UCSF Benioff Children's Hospitals, Mo and Armand had a great time watching the performances and giving back to the global healthcare community! Head to the Concert for UCSF Benioff Children's Hospitals album on Facebook for more photos from the event!