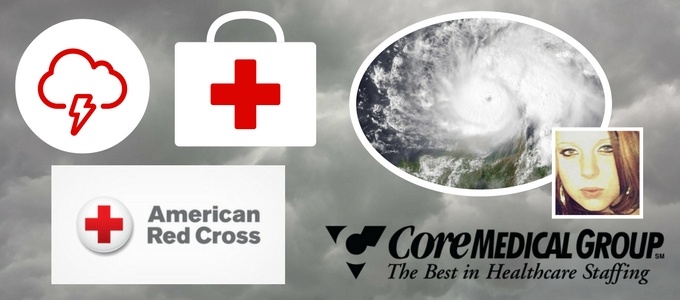 CoreMedical Allied Health Recruiter Lauren Merrell grabbed her waterproof gear to assist in Red Cross relief efforts after Hurricane Matthew brought an estimated $10 billion worth of flooding and wind damage to North Carolina.
"Core's continuous involvement in quarterly charities, and encouragement to give back to our local community, inspired me to take action to begin with," Lauren said.
As part of our CoreCares initatives to increase philanthropic efforts in our our community CoreMedical teamed up with the American Red Cross to sponsor a First Aid/CPR/AED certification class for employees, encouraged staff to donate blood, and raised over $4,000 for the organization this August.

After Core's contributions, Lauren learned about different volunteer programs on the state and national levels and decided that joining the Red Cross Disaster Relief Services was the right fit for her.
"My dad is a Manager for the US Army Corps of Engineers and also is involved with a lot of their disaster relief efforts. His action during Katrina was inspiring to me - and the Red Cross gave me a platform to follow in his footsteps a little and at the same time give back in a way that I couldn't otherwise."
Lauren first became a Red Cross volunteer in July of 2016 and is currently a Disaster Community Partners' Liaison for Southern NH. In this position she's able to help collaborate with other local service providers in the event of an at home disaster like a house fire, flooding, or extended power outage. She then applied for a position with the Red Cross Disaster Relief Services to take her knowledge and volunteer power nationally.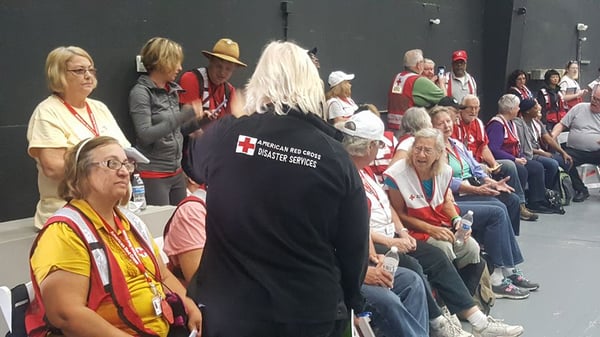 "I've been through a lot over the years and have been in a position where I have lost everything before - my home, my business, my stuff," Lauren says. "I've gained so much since then and now that my family has so much I feel a strong urge to try to help people less fortunate."
Lauren was officially placed on standby for relief on Wednesday, October 5th while Hurricane Matthew was still bringing waves of wind and rain to the southeast US. She arrived in Cape Fear, North Carolina on Sunday, October 9th, before the hurricane was finished causing damage to roadways, homes, and businesses.
"I wasn't allowed to fly into Wilmington because they were concerned about the weather, so I had to fly into Raleigh, stay one night in Raleigh, and then drive a rental car 3 hours to Wilmington along with 2 other volunteers," Lauren explained. "A lot of the major coastal highways were closed, so we had to use back routes and alternative roads to get there."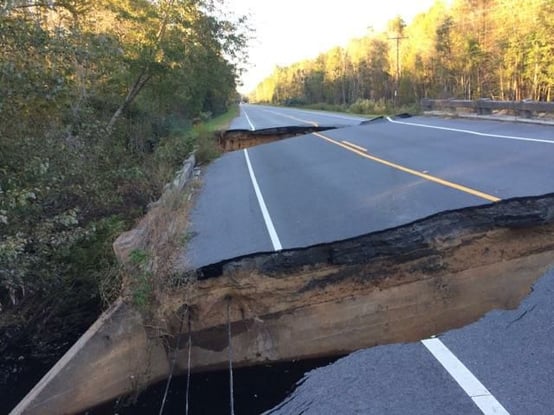 "I was initially sent down to assist people affected by the hurricane in shelters," Lauren said. "Upon arriving in Wilmington and checking into headquarters that changed and I was put into Mass Care - Feeding. This is basically making sure that the shelters and people in the counties we are assigned have food."
Spending most of her time working in Columbus, Robeson, and Bladen counties with volunteers from every state in the country, Lauren's leadership and training allowed her to quickly rise in ranks, to assist the kitchen manager.
A "kitchen," Lauren explained, enables the Red Cross to provide hot meals. The meals are then delivered and distributed to shelters, apartments and homes. If these are not available, it's up to the Red Cross kitchen managers and assistants to seek appropriate dining spaces within communities that families can travel to for a warm meal.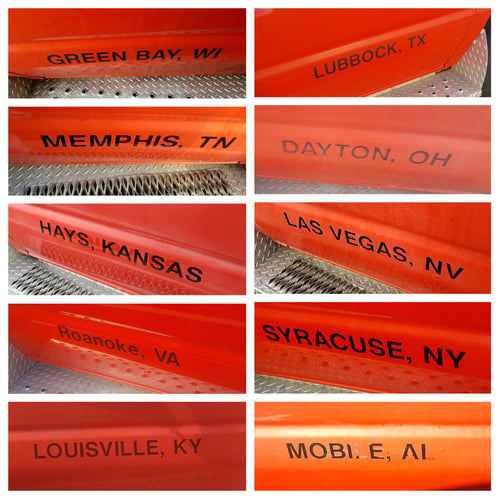 "I handled the operations, logistics, and staffing aspects of getting the kitchen up and running," Lauren said. "This is not typical for a first-timer, but I was happy to jump in and do my best. I helped to find locations for where food was needed, requested team members for the manager, ordered supplies, and communicated all the needs between headquarters managers."
When asked what the biggest challenge of her first Disaster Relief volunteer experience was Lauren said, "Leaving."
"Coming home when there are still so many people in need and still so much to do was very difficult for me." However, the trip was also immensely rewarding for the CoreMedical Allied Health Recruiter. "The biggest reward for me was the look on people's faces when you did even small things for them, and feeling like what I was doing was genuinely helping people. I must have been thanked a thousand times."
With over 85,000 overnight stays in shelters and over 444,000 meals and snacks provided to the Hurricane Matthew-affected community thus far, the efforts of Red Cross volunteers like Lauren are truly paying off.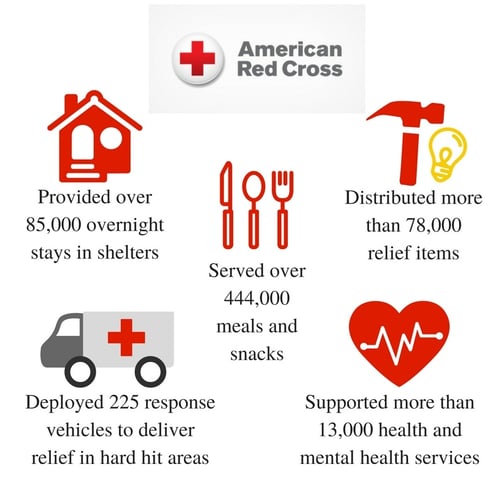 All the while her friends, family and Core team back in New Hampshire cheered her on, and Lauren confessed that her journey wouldn't have been possible without everyone backing her so wholeheartedly.
"The support of both my manager, Josh Bourdon, and the Core management team itself to be able to do this, take off for a week at a time to help people, was the biggest support Core could have shown me," she said. "What other company lets you do that? Especially when it's voluntary."
She offered up a special thanks to fellow Allied Health Recruiter Christine Donnelly "for covering for me while I was away without even a question or hesitation," and to her travel therapists and family "for all of their encouragement and support."
Since joining the Red Cross Lauren has had to participate in 28 hours worth of certifications, but she says she still has a long way to go. In November she'll be taking part in another 14 hours of trainings to further her advance her selfless skills.
Lauren is currently working on developing a volunteer based non-profit organization that will give children in New Hampshire an opportunity to volunteer and raise money for their communities and for causes nationwide. She hopes to launch this endeavor in Spring 2017, so stay tuned!