Our mission statement revolves around connecting people, improving lives, and giving back. Local addiction and recovery centers focus on those same principles, providing the support and resources that people need to improve their health and their lives. This made it a natural fit for us to support local recovery centers for our second quarter charity, especially knowing the extent of this crisis in our area. Our home state of New Hampshire currently has the second lowest level of access to substance abuse treatment in the United States, while simultaneously being in the top five for overdoses per capita.
Our divisions each gathered supplies and donations based on wish lists from Hope on Haven Hill, The Psychological Center, and MVPASAP. Donated items included everything from linens and towels, to diapers and baby supplies, to personal hygiene items. Over the course of 2 weeks, our staff collected over $6,900 in supplies! The HR department was quickly overflowing with all of the items our staff brought in! In addition to donating all of the supplies, CoreMedical Group matched that amount with cash donations to the three organizations, resulting in over $13,900 in donations!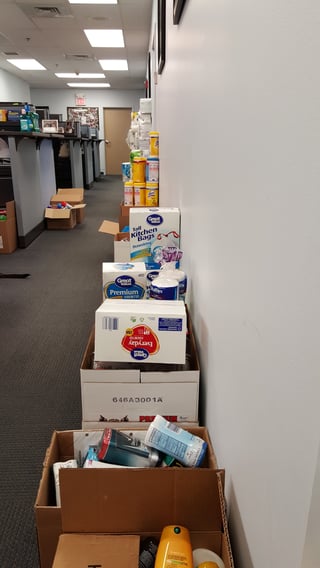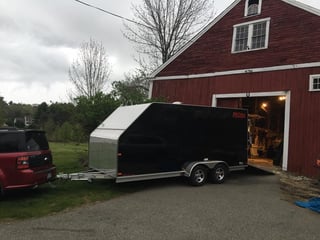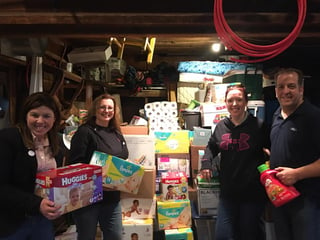 Hope On Haven Hill is a new residential recovery facility for pregnant women and their babies, for up to one year postpartum. The facility has a goal of opening in the summer of 2016 in Rochester, New Hampshire.
The Psychological Center operates several programs for men and women in the Merrimack Valley, all helping people who are experiencing mental health, substance or alcohol abuse, addiction, homelessness, and other issues.
Merrimack Valley Prevention and Substance Abuse Project (MVPASAP) promotes public awareness for the prevention and treatment of substance abuse in our communities through education, community partnerships, advocacy, and recovery support programs.
Core Cares is a quarterly initiative that our Salem, NH office participates in to give back to our community. Learn about the other charities we've helped in the past.
Looking for a position at a company that truly cares about giving back? Check out our open positions!