Congratulations! You've finished your graduate school program and are now venturing into the real world of professional speech-language pathology. This is an exciting time in your career, but it can also be very stressful. Unfortunately, being a new grad can make you more vulnerable to less than ideal workplace situations. Thankfully, CovalentCareers has your back with these resources to prepare you for your first interviews and make sure you have the best opportunities for starting your new career in speech pathology.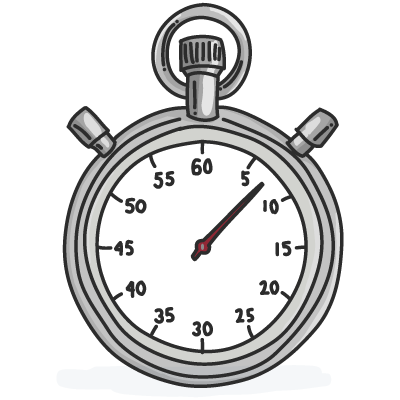 Productivity
Productivity can be measured by dividing the amount of hours you can bill by how many hours you're working. While this word is largely associated with working in SNFs, productivity exists in most medical settings. In your first job, you need to ask about productivity expectations which may include:
Caseload size
Visits expected per week
Time expected to be spent with patients
When this productivity expectation is supposed to be met
Repercussions if productivity standards are not met
As a new grad, you should be provided time to acclimate to your new setting and not be expected to meet certain productivity expectations immediately. Realistically, meeting those expectations over time should not be an issue. However, there is a chance that a particular clinic may have stricter guidelines in place, so it's best to discuss the company policy on this issue early on.
In my career, I have also found that productivity numbers can change (usually not for the better), so it would be wise to ask how often the productivity expectation has changed. Since the start of my current job, productivity has increased 13%!
Hitting productivity numbers is never worth compromising ethical standards. If you're falling behind, here are some tips to maintain a code of ethics and keep up your work.
When reflecting on this, factor in the reality of the number of patients provided — will you be getting assistance from restorative aides to bring patients down for therapy to help your productivity? Is your facility so large that walking between patient rooms can add up to a considerable amount of (non-billable) time to your day? These may be non-negotiable roadblocks that could set you up for failure before you even start your employment.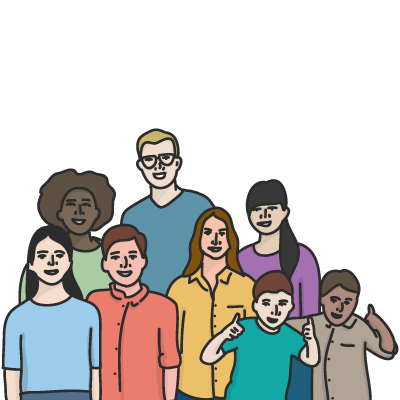 Typical diagnoses & patient population
When you apply for a new job, you may feel like the location of the job is indicative of what population you will be serving. However, most settings still have a variety of clients with a wide variety of diagnoses that you may or may not be comfortable serving at this point in your career. Since I joined the workforce as an SLP (and I'm not THAT old), there have been some substantial changes in healthcare.
Mental health facilities have had decreased funding which has led to a significant amount of facility closures. Since the population these facilities serve didn't disappear, we are overall seeing much younger patients with mental health concerns in skilled nursing facilities, which is something I wasn't clinically prepared for.
Ask your interviewer what specific age ranges you will be expected to serve, as well as average severity and frequent diagnosis that are common in the population you will be serving. You may be surprised at what the answer is, and that may help you decide if this job is the best fit for you.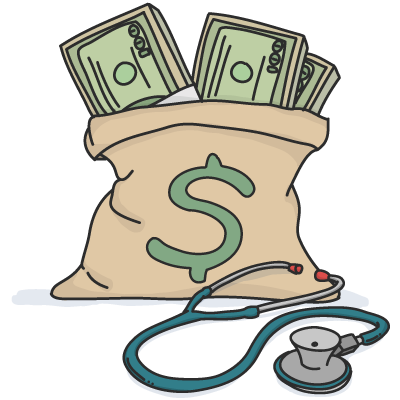 Salary Expectations and Benefits
Obviously, an important part of a job is what you will be getting paid, and your pay rate (salary vs hourly) will be discussed as part of your interview. These negotiations don't end with the initial number after the dollar sign; you'll need to consider a few other things including:
Asking if there is a raise once you finish your CF
Yearly cost of living raises (and if there are requirements for this raise)
Whether or not you can get a raise by obtaining certifications.
When researching average pay rates, keep in mind that experience and geographical locations will play a role in what you are able to negotiate. A desirable job in a prominent hospital in a metro area will most likely pay a lot less than a nursing home in a more rural area because the market is much less saturated with applications!
While a cost of living raise seems to be fairly common in the workplace, in my experience as a healthcare SLP, it doesn't seem to be a frequent occurrence. On average, a cost of living wage is about 1.5% increase of your wages each year. I haven't received one in 8 years, and I know many other therapists who haven't gotten one. Ever. In my experience, raises in general are fairly difficult to come by, so keep that in mind when you are discussing salary. If I'm wrong, then great! You get more money than you initially signed up for. In my experience though (and the experiences of many of my fellow, currently-employed SLP colleagues) you will be better off if you are prepared to aim high in your initial pay negotiations.
Even though we are in the business of helping others, it is still, in fact, a business. One thing you can do to promote yourself is to get specializations or certifications to make yourself more marketable as an SLP. And you know what happens when you are more marketable?
Your place of work is more marketable. And the powers that be really like that.
When you are in an interview, ask if there is reimbursement for certifications or specializations (and make sure to put in the marketable pitch above). I've gotten $10 more an hour for a PRN job in a long-term acute care facility because I had a certification they needed.
If they won't reimburse you, ask if there would be a rate increase if you did eventually get a certification/specialization because you'll be able to give them a leg up on their competition! Also, because you want to further your knowledge and skill set as a speech language pathologist, but trust me, the first one will work better for you.
Don't forget the benefits!
While salary is the first thing most new grads want to hear about, benefits can be just as important to discuss in an interview. There are a variety of options in all settings for benefits including
Medical/dental/vision/etc. insurance
401Ks
Job perks
PTO
I find that in healthcare, 401K matches are fairly rare when compared to other job settings. In the school settings, a pension plan may be available, which is something you will want to discuss as well.
Depending on your life needs at the time of your interview, a more comprehensive medical benefit package may outweigh a slightly higher salary. Many companies offer vision/medical/dental benefits, but some may offer additional optional benefits such as long term disability, short term disability (which can be used if you are pregnant), life insurance, or pet insurance.
Most companies will offer some sort of health care spending account too which a lot of people seem to partake in. Before committing to a job, be sure to ask yourself what benefits you can and cannot live without, then see if you can compensate the ones you can live without by negotiating a higher salary.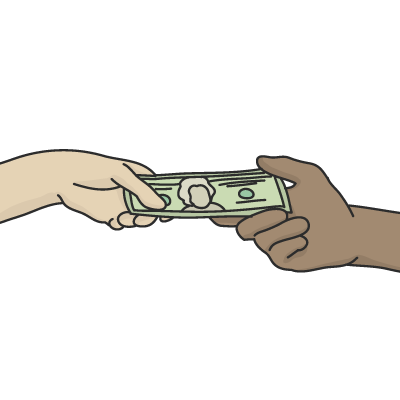 Reimbursements
When you are discussing your salary expectations, you should also discuss reimbursements that are available to employees. Are you reimbursed for CEUs? How about your state/national license? If you are expected to travel at all between facilities, to attend meetings, to see patients in their homes etc., will you be paid for mileage and paid for your driving time?
This is also the time to talk about what therapy materials that you will have access to, as well as a possible budget that you will have for materials you may need once you have started your job. Your potential new job may not have a budget for new materials or have a large selection of materials, but remember that this is not the end of the world. I buy 99% of my own materials. which is kind of annoying, but if I move jobs, the materials come with me!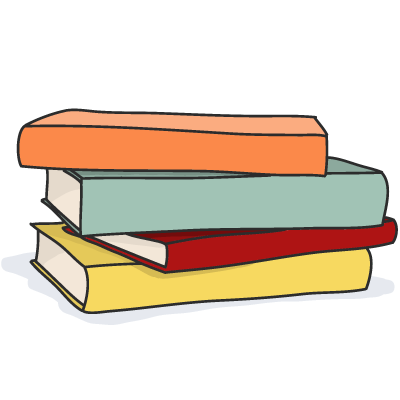 Clinical fellowship requirements
When interviewing, ask about your CF supervision. Will there be a supervisor on-site? Is it possible to meet with your potential supervisor, either in person or over the phone, before accepting the position? While ASHA sets guidelines for the clinical fellowship, some new grads prefer to have more frequent supervision than the guidelines require. Decide what's best for you, and request that level of supervision in your new job.
I always ask to interview my potential CFs, even if it's just over the phone. Usually, new CFs apply and spend most of their time discussing logistics with recruiters (which is part of their job), but they don't get a real understanding of the day to day operations/expectations until I talk with them. As an applicant, this is important to do before agreeing to a CF position because you want to make sure you and your supervisor are compatible. You also want to make sure that you are comfortable with the current population served at that location and with the level of supervision the location plans to provide.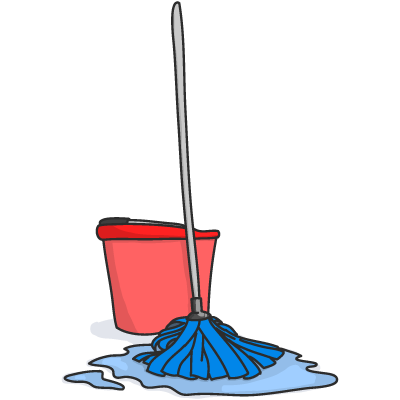 Non-clinical expectations
Since you are applying for a job as a speech-language pathologist, it is implied that you will be spending your time evaluating and treating those that require your services. However, most settings will require you to complete additional services that are not necessarily related to your newly printed degree. If you are in the school setting, ask if you will be required to participate in lunch duty, bus duty etc.
If you are in a hospital setting, it may be expected that you help out with facility duties that are unrelated to being a speech pathologist. In most settings, you will most likely be required to attend meetings of some sort, which many times can count as CEUs for your license. I was (and still am) surprised at how many inservices I have to attend and provide.
In my career I have been expected to deep clean the therapy office as well as the therapy gym and participate in facility events such as National Nursing Home Week. I know other SLP's who are required to assist with school programs and staff fundraisers. Never expect that your only role will be directly related to speech language pathology. If you ask about these expectations in the interview process, you will be less likely to be surprised when these non-clinical situations occur.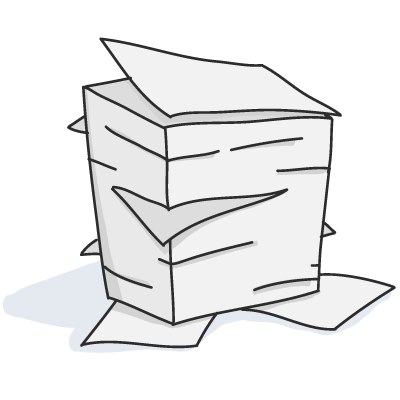 Documentation
It is important to ask what documentation systems will be used (including paper vs electronic) and how much time you will be given to learn the system before seeing patients. Another aspect of documentation that needs to be addressed is turnaround time. Remember to ask how quickly it is expected that you turn your documentation in. Most settings have requirements for documentation completion, and it is essential to know if the expectation is reasonable and accommodates your abilities.
Two of the most popular software systems (at least in SNFs) are Rehab Optima (ROX) and Casamba. ROX is user-friendly and has a lot of opportunity to free-type personal goals. However, it does have a fair amount of checkboxes that have to be marked off, even if they don't pertain to a patient, and it can be difficult to refer back to specific goals when writing daily notes.
Casamba is also user-friendly and it has fewer checkboxes to hit which many therapists prefer. Casamba doesn't give the therapist that ability to free-write goals (patient goal templates are already loaded in the system) which can be frustrating when writing patient-centered objectives. Some facilities/settings still use handwritten documentation, which for someone like me who has TERRIBLE handwriting, is a deal breaker.
When you're interviewing, ask what documentation is currently in use and how long it's been used in the facility. Facilities do occasionally change documentation systems, so it's good to know if your colleagues will be able to assist you with tech support, or if you'll all be learning a new system together. Lastly, be sure to ask how long you will have for training with your documentation system, even if it's user-friendly. You'll need to know where to look for physician orders and look for patient information to complete all the necessary tasks required for good documentation at your workplace.
Do you have experience with systems we didn't cover! Let us know, and we add it to the article!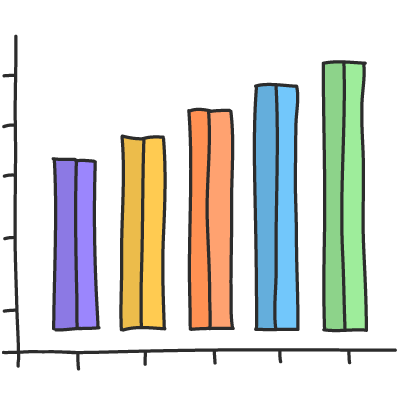 Opportunities for growth
Some settings provide opportunities for professional growth, and if this is a career essential for you, it needs to be discussed in your interview. Many SLPs look for management opportunities or more supervision responsibilities in their growing careers. Others prefer to be treating speech therapists throughout their career. If you feel like you want your career to move in a specific direction, ask now!
This may be another question to discuss with your potential CF supervisor as well. If your supervisor isn't able to provide you with more information regarding career growth, they may be able to direct you to someone that will.
Another angle of professional growth to consider is funding for job-related certifications. As mentioned above, there are many companies (and school districts) that will provide some, if not all, reimbursement for certifications to make their programs stand out. If the company doesn't have the answers you're looking for, it never hurts to ask their stance on you implementing new programs which could facilitate your growth as a clinician and your ability to be promoted in the company. Many SLPs design specialized programs in their facilities, provide community education, or partner with their local SLP program to assist new SLPs in their clinical development.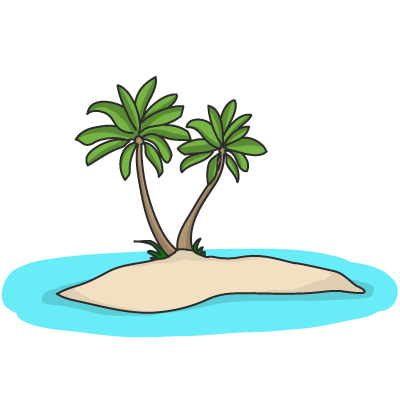 Time off
Each setting will be different in regards to paid time off (PTO), so it's crucial to clarify the PTO policy for any employment opportunity in the interview process. One aspect of PTO that new SLPs may not be aware of is getting coverage for your caseload while you are gone. Some employers provide caseload coverage for you during PTO, others may require you to find their own coverage.
This is hands-down my least favorite part of my job because I have to work so hard to get coverage, it's almost not worth taking the time off. Be sure to ask if you accrue more PTO the longer you work in the facility and if vacation time and sick time are separate or in the same bank. Also be mindful that some PTO can be cashed out or taken away if not used by a certain time, so inquire about the policy before you agree to employment.
This is also a good time to ask about holiday coverage:
Will you be asked to cover some holidays?
All holidays?
Find coverage for holidays?
Do you get paid for holidays (again, not as common as you would think)?
How about inclement weather?

If you are in the school system, that's an easy question to answer because if school is closed you don't have to worry about it. However, in more medical settings, there is more of a gray area.
I live in an area where snow storms are common in the winter, and if we didn't come to work every time it snowed, no one would ever get seen for speech therapy. Some people are not comfortable driving in any inclement weather, others are more comfortable driving in less than ideal weather. Most companies shouldn't insist you come in if your area is in a total shut down, but if it's not, you should be prepared to come in to work. Be sure to clarify the expectation and your level of comfort in the interview stages.
Other jobs requirements
Before you sign on for a full-time job, there are other job requirements to ask about beforehand so you are not surprised at your first day of work. These questions include:
Do you get a lunch break?
Is it paid or unpaid?
Do you have a place to eat your lunch or are you expected to leave the premises?
If you are in a school, are you expected to participate in cafeteria duty?
How about before and after school bus or recess duty?
Are you expected to:
Clean up the general workplace (example, therapy gym)?
Supervise assistants?
Help take patients to the restroom and assist with toileting?

This is not as uncommon as I thought it would be

Attend facility/school in-services or present in-services?
These are some of the most common questions I have new grads ask after they have signed their contracts for their job, but I would highly recommend asking before you sign anything, in case there is something you consider a career deal breaker.
Finally, remember to ALWAYS get things in WRITING. If you are told that's not possible, ask yourself if this is the job for you, or if you need to continue your search.
As a supervisor of multiple clinical fellows and student interns, I have learned that there are many obstacles to be aware of when interviewing for your first job as a speech-language pathologist. I hope that this helps you find your perfect job and that you begin your career on a positive note! If you have any other suggestions feel free to add them in the comments section below. Good luck on your first job placement and welcome to the field!