Roaming the country is hands-down the best perk of becoming a travel therapy professional. The personal growth that comes from meeting new people, visiting national parks and vibrant cities, and learning from new mentors is immeasurable.
Now, imagine you can do all that while traveling with your best friend on paid 13-week contracts! That is precisely what two travel physical therapist best friends, Abigail and Lauren, are doing right now.
Inspiration for PT
Both Abby and Lauren had personal experiences with physical therapy that ignited their desire to pursue education in the field. While Lauren chose to become a physical therapist after a spinal fusion for scoliosis in high school, Abby ended up following her mother's footsteps.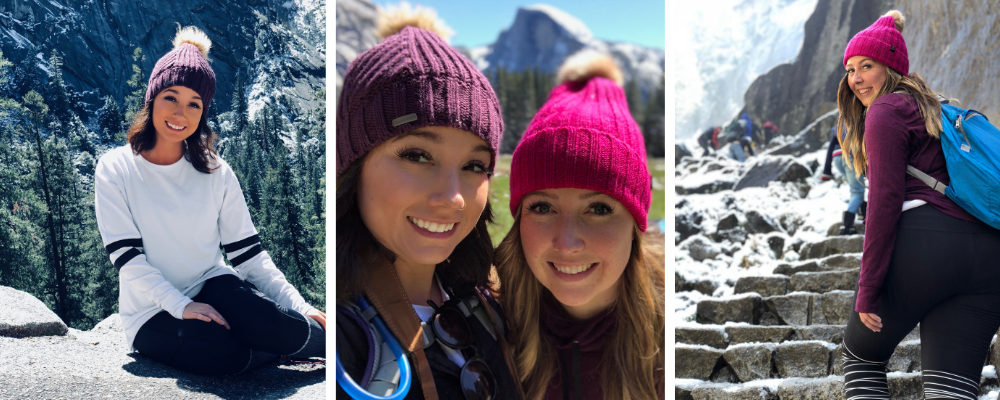 Lauren (left) and Abby (right) in Yosemite National Park
"My mom has been a physical therapy assistant for over 30 years, and my sister is a PT," Abby shared with us. "I originally wanted to be anything but a PT because I didn't want to seem like the little sister doing what the older sister does." But it seemed her fate had been sealed. When her family friends had premature twins who required physical therapy, she connected her love of kids and her family members' careers and discovered the many ways in which physical therapy could be used to help others.
Lasting Experiences
The traveling physical therapist duo met as undergraduates while attending Simmons College, which is now Simmons University. Their friendship continued through sophomore, junior and senior years when both enrolled in an accelerated graduate program to earn their DPTs. Now the pair is living it up as travel physical therapy pros in California!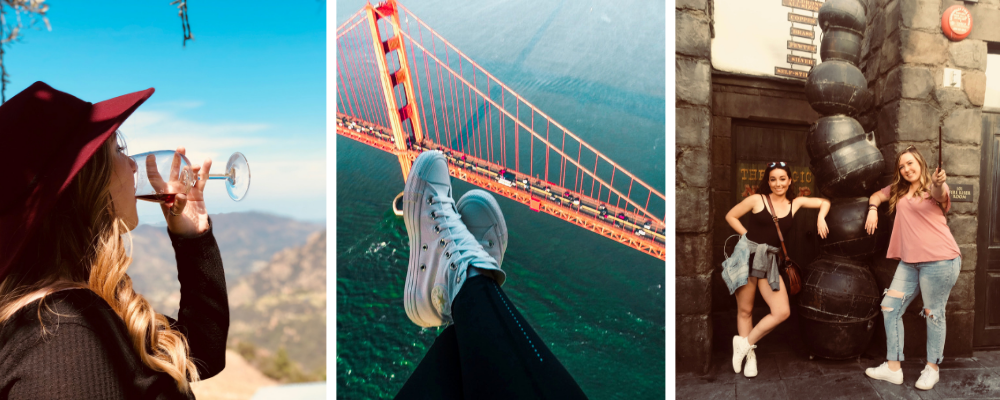 Stealing a sip of wine during a "wine safari" in Malibu, enjoying a helicopter ride over San Francisco, and visiting the Wizarding World of Harry Potter in Universal Studios Hollywood.
"Having a travel buddy makes the fear of leaving home and comfort easier. It is a good way to ease yourself into the travel lifestyle, especially if you move across the country like in our case," Lauren advises. "I enjoy the frequent change of scenery and meeting new people."
For Abby, her best experiences come from the experiences she's been able to have outside of her travel PT jobs, including road trips with Lauren. "We drove out to San Francisco from MA and did the northern route, and it was amazing! My favorite part was definitely the Badlands National Park," she said. "We did another road trip from San Francisco down to San Diego and stopped at Yosemite on the way, and it was incredible!"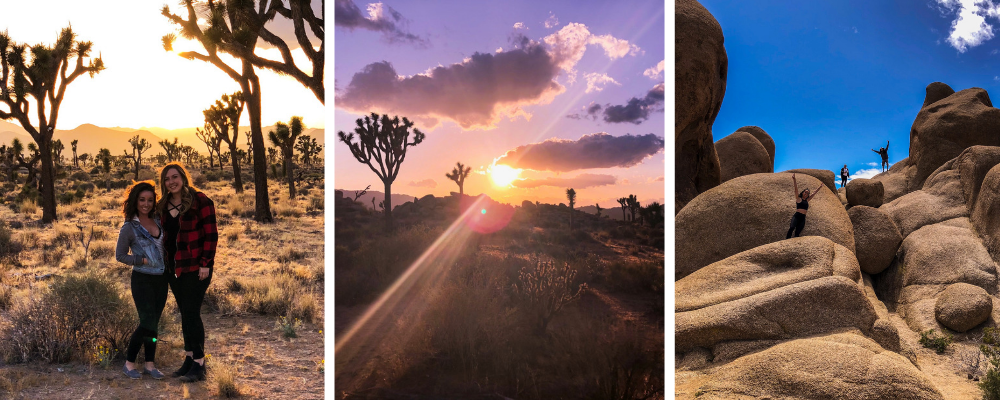 Lauren and Abby in Joshua Tree National Park
Challenges that Strengthen
Although the adventures are exciting, traveling PT jobs also come with challenges. Lauren mentioned, "In the beginning, it can be challenging adapting to new companies, but with a good attitude and flexibility, it is manageable. Abby added, "Yes, it can be stressful at times, such as when you are looking for housing or looking for that next contract. But it all works out in the end!"
Luckily, the traveling PT team always has their allied health recruiter Chris Dow looking out for them. "Chris has helped us immensely with transitioning between contracts and locations by answering all our questions or finding resources for us. We can communicate with him easily as needed," Lauren commented.
"Lauren and I both knew that we wanted to come out to California eventually," Abby noted. "Our recruiter, Chris told us that we would have a lot of luck out here with jobs and he ended up finding us jobs with the same home health company!"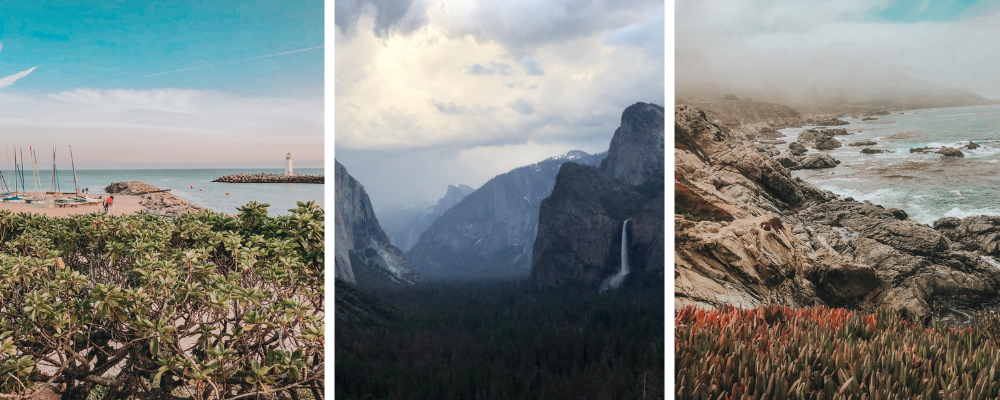 Santa Cruz, California, Yosemite National Park, and Big Sur, California
Whether they're connecting with patients and peers or taking a moment to explore outside of their PT jobs, these best friends are adamant about recommending travel therapy to whoever will listen, and we can see why by looking at their incredible adventures.
"There are a lot of travelers out here in California, especially in the rehab department. It's been fun to talk with them and trade stories," Abby declared. "Even if you find out you don't like it, it's only for a few months. Then you can try out a new destination or head back home!" Lauren added that traveling to new facilities and meeting new people has helped her improve her flexibility both in her personal life and in her career as a physical therapist.
Ready to take on a position as a traveling physical therapist? Call up your best friend and hit the road together with CoreMedical Group!