Knowledge is defined as the facts, information, and skills acquired by a person through experience or education. To be human is to live to our highest potential. This is why all of us go through 3 years of didactic and practicum experiences to develop a databank of knowledge to thrust us forward into excellence.
However, excellence is not attained by finishing your entry-level education. The path to excellence is a continual one that requires constant upgrading and skills development.
No matter how much time and effort we have already spent in developing ourselves, there will always be opportunities to improve and be better.
Time and effort are both aspects important to self-development and enrichment. In this era of productivity, increasing documentation, and external stress, there seems to be less and less time available for self-enrichment.
Luckily, working on your self-enrichment can be a simple step to add to your daily life with the addition of podcasts. A podcast is an audio program, like a radio show, made by someone and posted to the internet for your enjoyment. No matter what interests you, there's sure to be a podcast that covers it.
How to listen to podcasts.
Most podcasts are free for you to download and listen to (many podcasters have introduced paid premium tiers to support their work while keeping their main podcast content free). You can find podcasts all over the Internet—they're hosted on plenty of websites, and a quick search will provide you with a variety of options.
The most popular place to find the largest selection of podcasts is through Spotify, Apple Music, or the iTunes Store. Once you are on your preferred platform, simply search by genre and let your listening skills kick in. It's a great way to learn new strategies and hear from people in similar situations, without having to put in too much manual labor.
Below, we have listed some of our favorite physical therapy-related podcasts that can be incorporated into both your personal and professional career. Some topics covered include investing tips, small business topics, healthcare industry-related topics, and more.
Read on to learn all about podcasts and to discover a world of (mostly) free fascinating, fun, and educational content.
The top physical therapy podcasts for new grads
1. PT Pintcast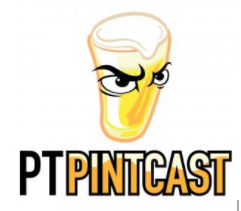 Jimmy McKay found a way to facilitate candid conversations about dense concepts in the world of physical therapy. Have some beers and talk! He thought, "What if we could talk to the leading minds in PT, in a relaxed and conversational format like we were sharing a pint of beer with them?" Topics vary from talks about advances in PT technology, PT success stories, Women's Health, marketing tactics, etc.
2. PTonIce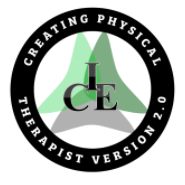 Dr. Jeff Moore, a physical therapist and owner of The Institute of Clinical Excellence, takes 15 minutes each day to give his take on a wide variety of business and clinical topics. Dr. Moore has spent the past decade working exclusively in outpatient orthopedics. He launched the Institute of Clinical Excellence in 2012 and became a faculty member with Evidence In Motion in 2015. Between these two companies, Dr. Moore regularly teaches manual therapy courses around the country.

This podcast created by the co-founders of UPDOC MEDIA connects you to rehab industries leaders, sharing their candid successes and failures in business and practice. As the title suggests, these hosts have gone the extra lengths to source some incredible stories. Short, straight to the point, and an interesting perspective on the lessons we might never learn through training and only experience.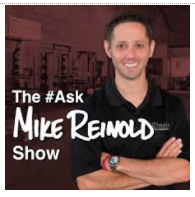 Mike Reinold, a staple in the field of sports physical therapy and fitness, provides a weekly mission to elucidate certain issues in regards to physical therapy, fitness, strength and conditioning, sports performance, baseball, business, and career advice. The atmosphere on the podcast is candid and allows the listener to connect better with the show.
5. BJSM

British Journal of Sports Medicine (BJSM) is a multi-media information portal that provides original research, reviews, and debate relating to clinically-relevant aspects of sport and exercise medicine. The podcast contains episodes from multiple hosts, arranging multiple topics from various sources in the field.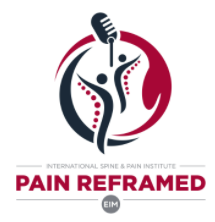 This podcast hosted by Dr. Tim Flynn and Dr. Jeff Moore explores pain's impact and implications on society, the healthcare industry, and how physical therapists can have a profound impact on patient/client well-being.
7. Academy of Pediatric Physical Therapy Podcast (APTA)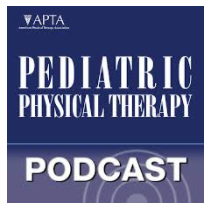 This podcast, sponsored by the Pediatric Section of the APTA, is a great resource for individuals wanting to better understand the latest research by leaders in the field of clinical practice, education, and research.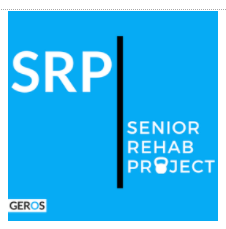 The Senior Rehab Podcast brings you helpful conversations for rehab clinicians that serve older adults. Dustin Jones, PT, DPT, CSCS, RKC, speaks with industry leaders to draw out useful, practical information for YOU - the rehab clinician. Whether you're a physical therapist, PTA, student, or seasoned veteran, the Senior Rehab Podcast will prove to be helpful for you in your practice.
9. Physiotherapy Performance Perspectives Podcast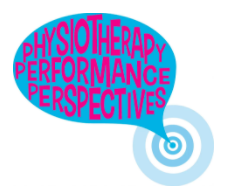 In Physiotherapy Performance Perspectives (PPP), physical therapists Jenna Kantor and Marissa Schaeffer interview physical therapists who specialize in - and love - treating performing artists. This monthly podcast aims to help artists gain a better understanding of how their bodies work, how to reduce the risk of injury, what physical therapy for performing artists entails, and how to maximize performance potential.
Rob Vining and Dave Kittle use this podcast to help the listener see how technology can be used to help the physical therapy profession evolve. They started this podcast because they wanted to provide value to the physical therapy and healthcare world for anyone that's looking to keep a pulse on current PT/healthcare and technology trends.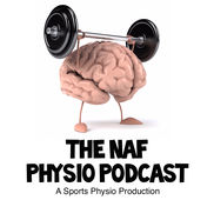 Adam Meakins brings you podcast episodes full of critical critiques, dubious debates, quirky questions, and plenty of bad language. He addresses topics in a serious, but not stuffy, way, and covers a wide variety of topics you're sure to enjoy.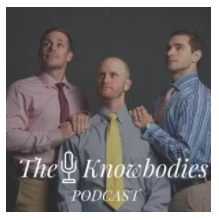 Doctors Erik Dykstra, Will Boyd, and Nick Bracciante created this podcast as a means to bridge the gap between topics in health and healthcare with the general public. A must listen to for any and all healthcare students, professionals, and enthusiasts. Covers all topics of health and wellness!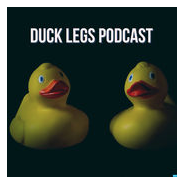 The Duck Legs Podcast is hosted by physiotherapy students (Jared Aguilar, Tyler Adams, & Dy'mire Jones), who structure the episodes around gaining wisdom from successful professionals. The podcast is focused on this quote by Jacob Braude: "Always behave like a duck- keep calm and unruffled on the surface, but paddle like the devil underneath." It encourages listeners to dig beneath the surface to learn the tools and traits that provide the mindset to overcome challenges and thrive.

The physical therapy podcast you've been waiting for! Talus Media News delivers concise and relevant PT news from across the country. They cover everything from the ACA, healthcare legislation, and telehealth to student loans. If you're looking for a podcast that goes deeper than personal opinions on PT topics, look no further.
15. Evidence in Motion Podcast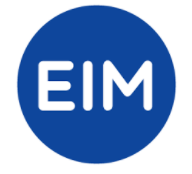 Hosted by John Childs and Jeff Moore, Evidence In Motion provides cutting-edge programs, research, resources, and training to the world's community of practicing rehab professionals. It is an excellent source for new information, learning, and guidance in the PT world.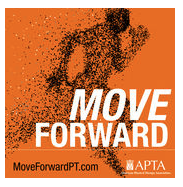 Move Forward Radio offers unique programming with physical therapists and other health care experts discussing various topics of interest to the public. The pros of this podcast include topics more than the orthopedic realm, including acute care, pediatrics, geriatrics, cardiopulmonary, and home health care.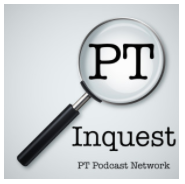 PT Inquest was started as a way to discuss the use of science and evidence in the practice of physical therapy. A more structured and frequent show, PT Inquest explores current research discussing strengths, weaknesses, and clinical application in an honest, open, and critical fashion.
18. The Healthcare Education Transformation Podcast

Brandon Poen and F. Scott Feil are two physical therapists who interview prominent guests within the realms of healthcare, aimed at PTs and other healthcare providers who want to transition to education. They also show how to be effective educators from various roles as PTs to patients/ CI/ Mentor/ CEU Teacher/ Professor/Administrator with the goal to provide free and valuable content that can reach large numbers of people.
19. The Physio Matters Podcast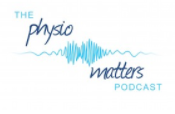 Musculoskeletal and Sports Medicine provides information for those working in physiotherapy, sports therapy, sports rehabilitation, medicine, and all divisions of the healthcare industry. They select one topic per month and shed some critical light on it.
20. The New Medical Nomads Podcast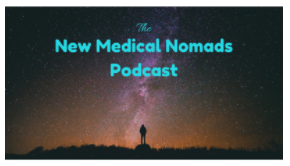 To all those wanderlust physical therapists out there...this one's for you! This podcast follows a traveling physical therapist, Dr. Dylan Callier, as he interviews other experts within the healthcare field to provide information for other medical travelers.
21. Cardiopulmonary Physical Therapy Journal Podcast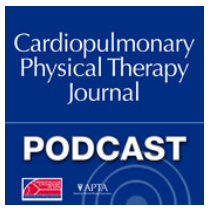 This podcast serves to help facilitate discussion and dissemination of research and clinical practice within the field of cardiovascular and pulmonary PT.
22. The Physical Therapy Business School Podcast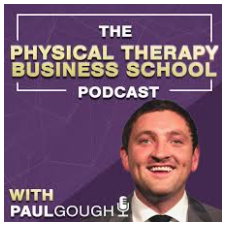 The Physical Therapy Business School Podcast is the place to have your questions answered, hear inspiring stories from the global physical therapy community, and is dedicated to helping great physical therapists become hugely successful business owners.

The Clinical Athlete Podcast brings an evidence-based perspective to the realms of sports medicine, rehabilitation, and performance - with no idea or current trend beyond reproach. This podcast is a "must listen" for those who work with an athletic population, and even those who don't.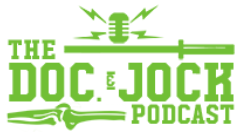 Doc and Jock bring together the expertise of a physical therapist and a strength and conditioning coach. The goal is to provide a one-stop resource to answer your training questions. Whether you're rehabbing an injury or working your weaknesses, Dr. Danny or Coach Joe can help.
25. The Voice of the Patient Podcast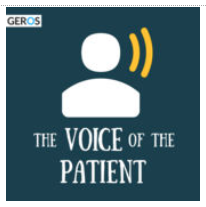 The mission of The Voice of the Patient is simple: To improve the care and quality of the lives we touch by improving healthcare through not only hearing but truly listening, to the voice of the patient.
If you haven't started subscribing and listening to podcasts yet, start! These bite-sized bits of content are perfect for staying current on everything you're interested in—from business and clinical best practices to fitness and nutrition advice.
References
If you're interested in pursuing a career as a PT and are wondering which setting is right for you, take our quiz below to get started.