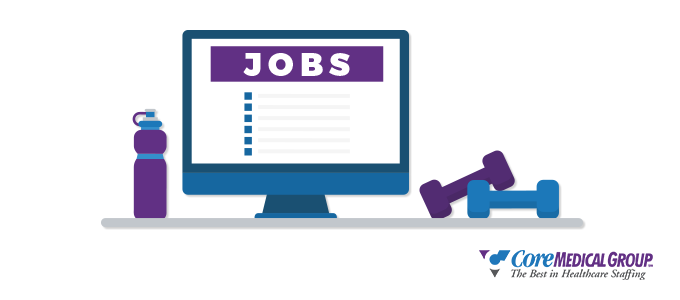 If you've been at the same physical therapy job for a long time, the idea of searching for a new position may be a difficult one to wrap your head around. But no matter what your reason is for seeking new employment, here are a few tips for starting the job search as an experienced RPT.
Don't Be Afraid of Your Experience
This may seem silly, but when applying for new RPT jobs, don't shy away from your experience. After being at the same healthcare facility for five, or ten, even 15 years or more years, you may feel like you can only do that one job, in that one place. It's scary to try something new, but don't assume that your experience won't be relevant to future positions. Potential employers will be impressed with your experience, and loyalty, so be proud of it.
Highlight Promotions or Other Important Job Changes
When you update your resume, be sure to include any changes in position or workload at your current job—even if they didn't come with a formal title change. If you took on organizing all the patient files in your second year, or mentored a new employee in your fifth, mention it! Going above and beyond is always a good thing.
Apply to RPT Jobs That Scare You (Just a Little)
You know that job description you have bookmarked on your internet browser that you keep going back to, re-reading, and then closing because you're not sure you could do it? Apply. Give it a shot. This is the time to try new things, so don't be afraid to at least try for jobs that scare you a little bit. Consider working for a bigger hospital, or a clinic somewhere you've never lived before. Maybe even consider travel healthcare. Allied Health is an incredibly fast-growing field, so the options are numerous.
Don't Give Up
Jumping back into the job search can be a really daunting experience, but don't give up. The perfect job is out there, you just have to find it.
If a career in travel healthcare interests you, get in touch with one of CoreMedical Group's recruiters today.