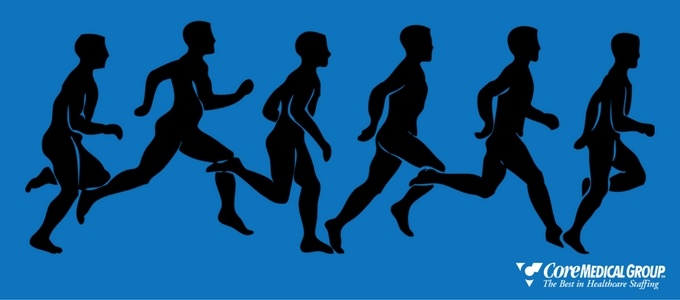 Jessica and Rob Brown, CoreMedical Group's Controller and Talent Acquisition Executive just can't stop running! In September the CoreMedical couple ran in the Kelly Mann Memorial 5k and 3k with their sons, and they've hit the pavement once again to raise funds for the John Stark Regional High School Boys Lacrosse Team.
For 26.2 miles Jess and Rob exercised strength, muscle, and motivation in the Baystate Marathon last month. The couple's "slow and steady, one foot in front of the other" athletic efforts raised over $1,000! Their own donations and those of their fellow runners and supporters were divided into multiple channels to assist the JSRHS Boys Lacrosse Team in a variety of ways.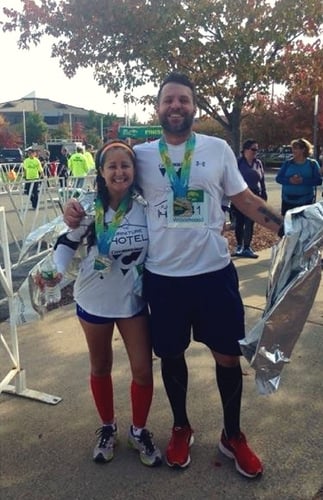 "This money we raised was used to help subsidize the new uniform purchase, to provide new lacrosse balls (they go through a lot), to provide funds for a professional lacrosse player to come in and give a clinic and motivational speech to the team," Rob explained. "The funds will also help subsidize the cost of sending the team to watch the 2017 NCAA Division 1 Lacrosse Championships at Gillette Stadium."
Rob and Jess have run 11 marathons total, Jess with 7 and Rob with 4), and they both agreed that raising money for the team's advancement, and being active together were their driving forces mile after mile. "We typically motivate ourselves by focusing on why we are doing it and to set an example for our children," Rob shared.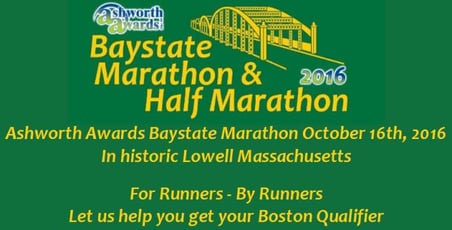 Two of the Core couple's sons have enjoyed the sport of lacrosse and playing for the JSRHS team - one in the past, and one currently.
"Giuseppe is a sophomore this year and is the starting goalie," Rob explained. "We take pride in our son's teams and want to give them additional resources so they can be the best team they can be. When we raise money for something that we are really passionate about, then it motivates us to complete the activity."
The duo also shared that Core sponsored their run! They shared, "Core is always donating to great causes and giving back to the community. It is one of the many reasons we love working for Core!"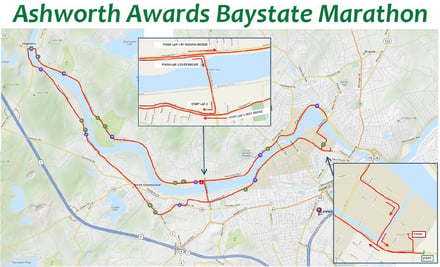 The Brown family select a charity or cause that's close to them every year and usually do an activity or challenge to raise money.
"We try to make it a family affair and get the kids involved in it as well. We have run marathons, 5ks, adventure races, etc. and we strongly encourage our kids to participate to remain healthy, to challenge them physically, and to give back to the community," Rob said.
"Having the support of your employer and coworkers goes a long way and shows the commitment the company has to its employees. It means a lot. We are proud to work for such a great company."
When asked if they wanted to shout out any specific sponsors Rob said, "We would like to thank Core for being so generous and so focused on giving back to our community. The John Stark Generals Lacrosse Team thanks you tremendously for your generous contribution."
Interested in starting a career with CoreMedical Group? Take a look at our current job openings!