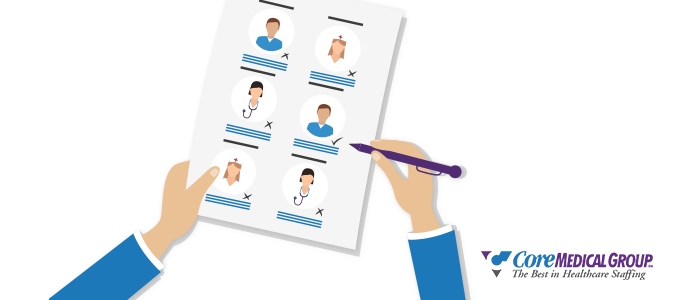 From Alaska to Florida, healthcare hires are spiking, and the long-term outlooks for healthcare jobs have rarely been better, or more competitive. Here's what hiring managers need to know.
The outlook is bright
According to the Bureau of Labor Statistics, we should expect to see about 2.3 million new jobs, representing 19 percent growth, from 2014 to 2024. That forecast is the highest out of any occupational grouping in the U.S., and the median wage of $62,000+ is much higher than the median American wage of $36,000.
Thankfully, this means you're working in an industry that has a bright outlook, with people excited to start or expand their careers in healthcare. But, it also leads to increased competition in the job marketplace. You'll need to make sure your jobs stand out in the crowd.
The talent gap
While there has been a growing emphasis on encouraging students to pursue healthcare careers, there simply isn't enough talent to fill every position. You'll need to work extra hard to find the right candidates and make sure they choose you as their new employer.
A nurse who might be a perfect fit for your practice may have four other compelling offers that you will need to top. If you're strapped for time and dealing with a limited budget, that's a potentially huge problem.
Finding the right fit
Thankfully, these are challenges and not impossibilities. The key for any hiring manager in the healthcare field is to set yourself apart by communicating what makes you worth working for, ensuring you have competitive salaries and benefits, and tailoring your pitch to the candidate as much as humanly possible.
A staffing agency can take on the arduous work of vetting and interviewing candidates, performing analyses to compare candidates, and running background checks to ensure you wind up with the right hire.
Remember: the opportunities are there in this healthcare hiring environment, but your prospective hires do have choices. You just have to ensure you're the logical choice.
Looking to make your healthcare hiring process easier? Talk to our expert staff!