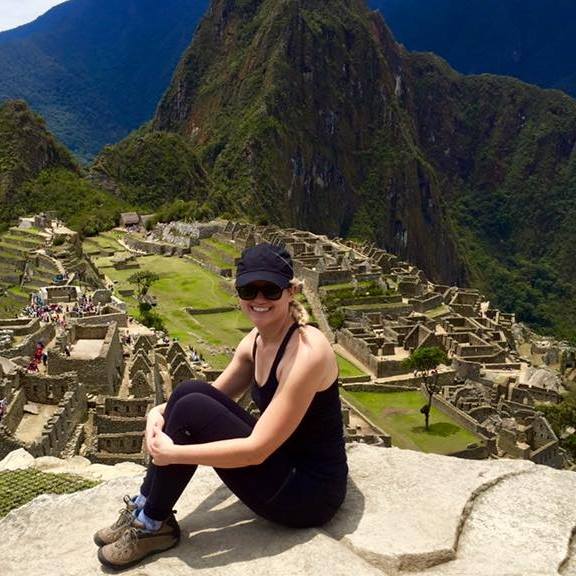 Hi, my name is Julia and I have been a traveling Speech-Language Pathologist for the past 6 years. I never envisioned myself as a traveler and actually never knew what being a traveler meant until I started my career as a speech therapist and found myself working in a rehab with traveling physical and occupational therapists. I picked their brains about what it meant to be a traveler and took the leap into traveling about a year later.
I knew that I had a passion for working in healthcare when I began working as an activities assistant in a skilled nursing facility when I was 16 years old. I worked there in various different positions throughout high school, college and in breaks during graduate school. I decided to pursue a career as a speech therapist when I witnessed first hand the impact that the speech therapist had on our residents quality of life, communication and nutrition. I also valued the flexibility that our SLP had in her work/life balance. She was an independent contractor who owned her own practice and always took at least one month off a year to travel and spend time with her family. Even as a youth I realized that I did not want to be in a career where I was locked into the daily grind with no vacation time and valued the flexibility that a career in speech therapy could offer.
When I began practicing as an SLP I had an incredible full time job. I worked in a highly respected skilled nursing facility as a salaried employee with a low productivity expectation. Due to a low census, I usually spent more time chatting with my co-workers than treating patients. After a year of work I started to crave new learning experiences and personal growth that I could not achieve in my current position. I also had a thirst for travel which was draining both my bank account and PTO days. Within my first year of work I had taken two trips to Europe, a four day trip to Puerto Rico and numerous weekend trips around the states. A combination of new adventure, experiences, flexibility and an increase in compensation led me to becoming a traveling therapist.
Since becoming a traveler in 2010 I have worked in countless healthcare facilities across the spectrum of care from acute to long term care. I have worked from the West Coast to the East Coast and have had the opportunity to embrace new places and new cultures across the U.S. My favorite work setting is in inpatient rehab hospitals with patients status post brain injuries and strokes. The flexibility of being a travel therapist has let me travel to over 10 countries and counting in between assignments and the opportunity to attend two months of spanish immersion classes in Latin America to learn Spanish.
The best memories that I have from travel are not from any one particular place, but the memories that I have with my co-workers and patients. I have met so many incredible people along the road that have inspired me to be better person and clinician, have made me laugh until my belly hurts, cry tears of joy and be completely humbled. I value those memories tremendously.
My advice to those who are considering traveling is to spend time researching and learning about the travel industry prior to taking the leap into travel therapy. The more that you can learn about the industry up front the better and less stress you will feel during the initial process. There are growing number of Facebook forums where travelers can share information and connect with each other that I would recommend becoming a part of prior to travel. Probably the most important advice that I can give a new traveler is to find a recruiter that you click with and you feel comfortable building a professional relationship with. My recruiter has been my lifeline and has become one of my best friends through my traveling experience. Having somebody who I can trust and have open communication with on the other end of the phone has made the traveling experience more enjoyable and less stressful.
Julia Kuhn, MS CCC-SLP has been a traveling Speech-Language Pathologist with Core Medical Group since 2010. She administers a group on Facebook with over 1,000 traveling PT, OT and SLPs called "Travel Therapists," blogs her travels at www.thetravelingtraveler.com and can be found posting pictures on Instagram @Traveling_Traveler_. Interested in becoming a traveling Speech-Language Pathologist too? Contact our recruiters to find job opportunities across the country!