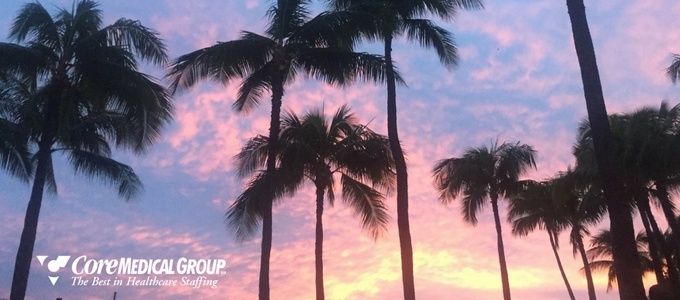 Hawaii had always been on the top of my bucket list for travel assignments. As a born and bred East-coaster, I had never traveled to the islands prior to starting my assignment there. While I was thrilled when I finally landed an assignment in Honolulu, the logistics of it were still daunting to me. How do I get there? Where do I live? Do I need a car?
What I quickly came to realize about Honolulu is that it is a great gateway to Hawaii for travelers. Honolulu, located on the island of Oahu, is a huge metropolitan city and has all of the conveniences of home on the mainland including good public transit, big box stores (including the busiest Costco in America) and just about anything else that you need or want. While you feel like you are in the city in Honolulu, you are only a short drive to some smaller towns and villages. You can island hop on your days off to any of the neighboring islands.

Housing:

Housing can be a challenge in Honolulu, especially if you are doing the research and work from the mainland. This is a
place where a lot of travelers choose to take company sponsored housing, although with the high cost of living that can reduce your weekly take home income. To try and save money, other travelers choose to find their own places and share living accommodations with roommates. Craigslist is notorious for having a lot of spam ads and people trying to steal money in Honolulu. My best advice to new travelers is to find a place through a mutual connection or to come to the island, stay at a hotel for a week, and scout out places in person.
Personally, I found my place via a recommendation from another traveler. I have met many travelers here who came to the island and found places once they got here. Expect to pay around $800-$1200 to rent a room and $1500+ to rent a studio/1 bedroom apartment, depending on location.
Waikiki Beach is a popular destination for travelers to live as it is right in the center of the touristy and beach crowd. Waikiki is also on the main bus routes of town and a simple 30 minute bus ride away from the downtown area hospitals (Queens, Kapiolani, Straub). While Waikiki can be loud and busy I have had a lot of fun living here and being within walking distance to other travelers, the beach and the world famous restaurant and nightlife of Waikiki beach. Ala Moana, downtown, Manoa and Kailua are other popular destinations for travelers who commute to Honolulu (depending on transportation).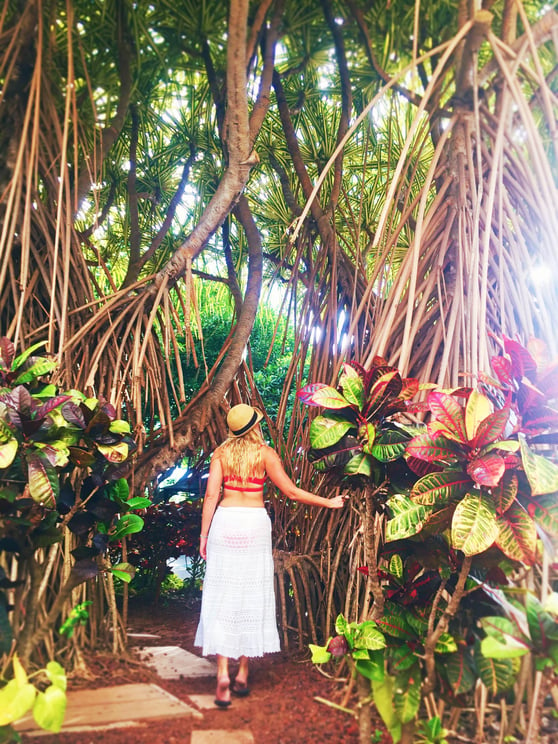 Transportation:

If you are working in a hospital in Honolulu during public transit hours you truly do not need a car here. Honolulu is unique to Hawaii in that aspect, as the rest of the islands are more rural and do require you to have a car. The bus has routes that stop at all of the major Honolulu hospitals. Uber and Lyft also have a huge presence on the island and I have met some night shift nurses who carpool to work via taxi and then take the bus home.

If you do prefer to have a car there are many options to buy "island junkers" or do a monthly rental. Tom's Auto is a popular choice among travelers. Tom rents island junker cars to travelers for $450-$475 a month. Before renting a car I would advise you to consider not only the price of renting a car in your budget but also inquire about parking at your hospital and apartment. Personally, the hospital I work at charges employes $8 a day to park a car and my apartment building rents spaces for $125/month. All of this adds up to the many reasons why I chose not to rent a car for this assignment. You can also choose to ship your car from the mainland, which runs about $1000 each way from the west coast.

For Fun:

Hawaii has been the perfect place to come as a solo traveler. There is a huge network of travel nurses and therapists on this island who also came solo and are yearning for adventure. Within 24 hours of landing in Honolulu I was already going out to dinner with new friends that I made off of Facebook. Hawaii Travel Nurses: The Gypsy Nurse is an active group full of travelers in Hawaii who post social events, housing and Hawaii related questions. The group is extremely welcoming to new travelers coming onto the island and has been a great resource to me.

Once you are here there is an endless number of things to do and something for everybody. The island is filled with mountains just waiting to be hiked. All Trails has been my go to phone app to find the best trails on the island; especially the hidden ones that you may not know about otherwise.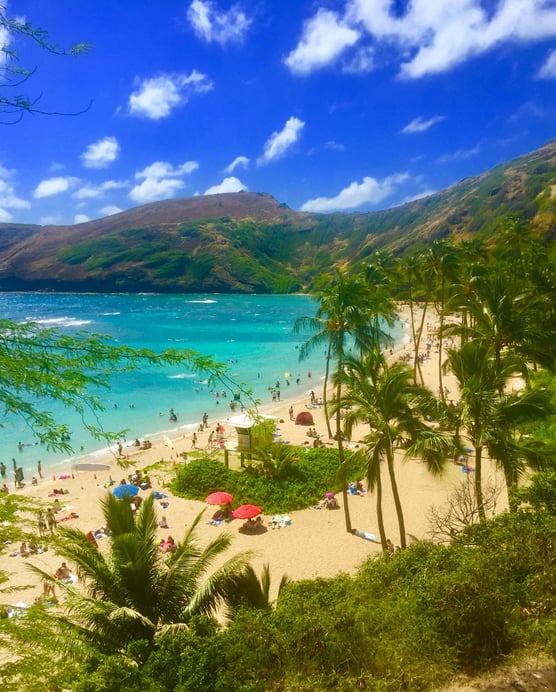 Obviously there is the beach! Being surrounded by beautiful water with big swells opens a vast door for water activities. This is the home of surfing, so a surf lesson on Waikiki beach is a must! Diving, snorkeling, stand up paddle boarding, boating or just catching some rays along the beach make days off go by way too fast! Personally I like to check out Groupon for deals on activities.

When night falls Honolulu definitely does not sleep, unlike some of the quieter, more rural areas of Hawaii. There is live music seemingly everywhere from the streets to the bars. The food scene is growing with international as well as local flavors. Poke bowls (seasoned and cubed raw fish over a bed of rice) are a staple of local cuisine, as well as shrimp trucks dishing up different flavors of fresh shrimp.

With all that Honolulu has to offer I would recommend it to anybody who is looking for an adventure filled assignment. The beautiful vistas, friendly people and outdoor adventures make this an amazing place to live and work for 13 weeks (or more!).