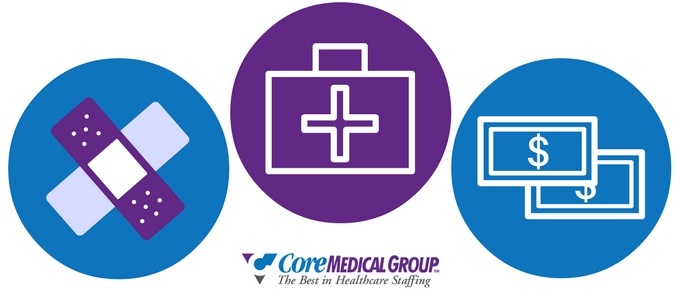 CoreMedical Group's mission statement is to connect people, improve lives, and give back to the community. Our support of the American Red Cross this quarter allows us to do all of those things through blood donations, CPR and first aid classes, and cash donations. This quarter's participation was incredible, with 95.8% employee participation in just one and a half weeks! Employees were offered three opportunities to participate in this quarter's charity initiative.
Get Certified
Core is sponsoring a Red Cross First Aid/CPR/AED certification class for employees. The class will teach employees how to deal with a variety of first aid emergencies, including burns, cuts, sudden illnesses, head, neck, and back injuries, and heat and cold emergencies. They'll also learn adult, child, and infant CPR and how to use automatic external defibrillators. 24 staff members have signed up to become certified during this class!
Give Blood
Donating blood to the Red Cross gives the chance to help save a life! Blood donations are used across the country, helping those experiencing a medical emergency. Core employees donated 18 pints of blood during our charity drive!
Donate
Monetary donations to the Red Cross help provide valuable services to those in need. Donations aren't just used for massive scale disasters. The Red Cross helps people in our community every day, providing support and relief for things like house fires, floods, and more. Core employees donated over $4,000 to support the Red Cross!
CoreMedical Group's CoreCares initiatives give back to our community each quarter. Learn more about the organizations and causes we have supported in the past.