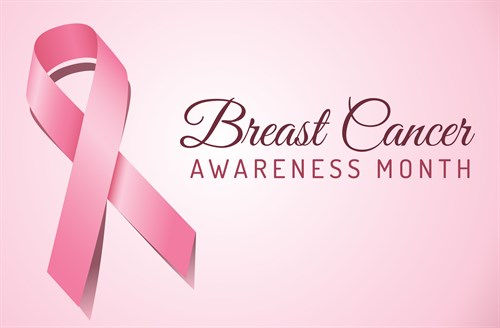 October 1st marks the beginning of Breast Cancer Awareness Month. Given that 1 in 8 women will be diagnosed with breast cancer in their lifetime, breast cancer is something that affects all of us. Whether it is a sister, mother, friend, aunt, or daughter, the fight against breast cancer hits close to home. We also know that breast cancer can affect the men in our families and social circles. About 2,350 new cases of invasive breast cancer are expected to be diagnosed in men in 2015.
But there is hope. There has been a significant increase in breast cancer survivors since 1989. These increases are likely the result of earlier detection through screening, treatment advances, and increased awareness.
This Breast Cancer Awareness Month, don't forget to schedule your mammogram. Generally, women ages 40 and over should have a mammogram every year. Anyone with a history of breast cancer in their family should start getting their annual mammogram sooner. Please consult your doctor about when you should start getting your annual mammogram.
In addition, women in their 20s and 30s should have a clinical breast exam (CBE) at least every 3 years and once every year once they reach the age of 40. Women should also start breast self exams (BSEs) in their 20s and conduct them monthly. Any changes should be reported to your doctor.
Here at Core, we're committed to giving back and supporting charities that improve the health and well-being of people in communities across the U.S. That's why we're making a donation to breast cancer research for each person starting a new assignment or permanent job through Core during the month of October.
This article references information from the breastcancer.org website.