Hi everyone,
My name is Kevin Prue, and I am excited to help the team here at New Grad PT by sharing my experiences as a cash pay physical therapy clinic owner. Before we dive into the nuts and bolts of owning a cash pay PT clinic, I just wanted to share a little bit about myself. I graduated from Duke University's Doctor of Physical Therapy program in May of 2014 and opened my cash pay PT clinic at the end of October 2014. Prior to PT school, I was a college baseball player who just wanted to play as long as I could. After a couple of arm surgeries, and numerous hours spent in PT clinics around the county, I decided physical therapy was a career path I wanted to pursue.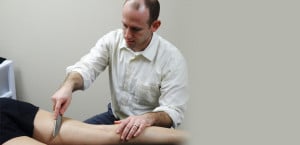 A Good Professional Mentor Goes a Long Way
I was lucky enough to have a strength and conditioning internship at a busy orthopedic practice in Springfield, Massachusetts while I was an undergrad. This internship led to a job at the same practice for a year while I completed my pre-requisite course work to apply to PT schools.
I Am a New Grad Physical Therapist, Just Like You
The more I learned about cash pay PT, the more I realized it was a perfect fit for why I wanted to open my own practice to begin with. I wanted to create an environment where I could put all my knowledge and skills to work, while providing quality patient care. Due to declining reimbursement from insurance companies, traditional clinics were forced to see multiple patients per hour, and often the quality of care was negatively impacted. This led to poor patient outcomes and a negative outlook on our profession by the public.
It All Starts By Jumping In

I hope by sharing my experiences with you I will be able to introduce some of you to the new world of cash pay physical therapy, and maybe even inspire some of you to join me in the adventure that is owning a cash pay PT clinic.
Kevin Prue, PT, DPT, CSCS is the NGPT community cash pay expert!
Check out his article detailing how a cash pay PT practice works.