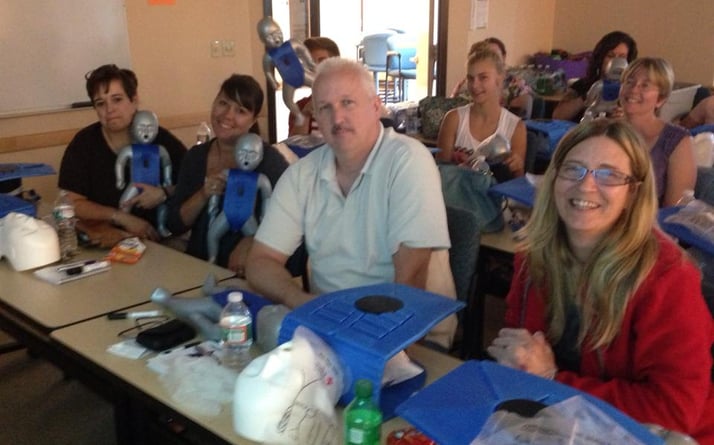 In 2014, CoreMedical Group participated in the Ice Bucket Challenge, donated to the Granite State Children's Alliance, and supported the American Red Cross, through donations, participating in a blood drive, and taking first aid/CPR training. Employees also had a range of charities to support during the first quarter, including NH Coalition Against Domestic and Sexual Violence, Juvenile Diabetes Research Foundation, and New Hampshire Food Bank.
Employee's Choice
Quarter 1 - January 2014
Option 1: New Hampshire Coalition Against Domestic and Sexual Violence
Website: http://www.nhcadsv.org/
Mission: The New Hampshire Coalition Against Domestic and Sexual Violence creates safe and just communities through advocacy, prevention and empowerment of anyone affected by sexual violence, domestic violence and stalking. This mission is accomplished by the Coalition, which includes 14 independent community-based member programs, a Board of Directors and a central staff working together to:
Influence public policy on the local, state and national levels;
Ensure that quality services are provided to victims;
Promote the accountability of societal systems and communities for their responses to sexual violence, domestic violence and stalking;
Prevent violence and abuse before they occur.
Watch the "1 is 2 Many" Video About Domestic and Sexual Violence
Donate to The NH Coalition Against Domestic and Sexual Violence
Option 2: JDRF - Juvenile Diabetes Research Foundation
Website: http://jdrf.org/
JDRF is the leading global organization funding type 1 diabetes (T1D) research. JDRF's goal is to progressively remove the impact of T1D from people's lives until we achieve a world without T1D. JDRF collaborates with a wide spectrum of partners and is the only organization with the scientific resources, regulatory influence, and a working plan to better treat, prevent, and eventually cure T1D.
Donate to The Juvenile Diabetes Research Foundation
Option 3: New Hampshire Food Bank
Website: http://www.nhfoodbank.org/
The mission of the New Hampshire Food Bank is to feed hungry people by soliciting and effectively distributing grocery products, perishable foods, and services through a statewide network of approved agencies; by advocating for systemic change; and by educating the public about the nature of, and solutions to, problems of hunger in New Hampshire.
1 in 9 individuals in New Hampshire are food insecure
40,400 children under the age of 18 are food insecure in New Hampshire
1 in 5 children in the Manchester, NH area are food insecure
The food bank works with nearly 400 partner agencies throughout NH
Granite State Children's Alliance
Quarter 2 - March 2014
http://cac-nh.org/
Mission: GSCA's mission is to provide all victims of child abuse in New Hampshire a neutral environment where justice, healing, equity and prevention are fostered through the consistent, high quality and sustaining collaboration of community partners.
They believe ending abuse requires justice and healing for child victims and their families.

They believe a coordinated multidisciplinary approach is the best way to serve these needs.

They will create and maintain neutral, child friendly Child Advocacy Centers where interviews and services for child victims can be provided.

They will coordinate multidisciplinary teams for the child's benefit, from investigation to trial and beyond.

They will connect child victims and their families with needed community resources.

They believe the sexual abuse of children is a silent epidemic, made worse by the social stigma which keeps it out of public view.

They will speak openly about sexual abuse and will educate communities across New Hampshire about the depths of the problem and how to prevent it.
The American Red Cross
Quarter 3 - July 2014
http://www.redcross.org/
We had an amazing turn out for our 3rd quarter charity initiative, with 96.36% employee participation! We are so grateful for each and every one of our team members for their continued support and generosity to Core's community commitment!

Donated more than $3,100 to the American Red Cross
Gave 10 pints of blood at our local blood drives
18 staff members completed CPR/AED and First Aid Training
The American Red Cross exists to provide compassionate care to those in need. Their network of generous donors, volunteers and employees share a mission of preventing and relieving suffering, here at home and around the world, through five key service areas:
Disaster relief
Supporting America's military families
Lifesaving blood
Health and safety services
International Services
The ALS Association - Ice Bucket Challenge
August 2014
http://www.alsa.org/
We raised $2,510 for The ALS Association with our Ice Bucket Challenge Video (81 participants!), along with team member contributions with company match!

$810 - $10 per person in our video
$850 - Employee contributions
$850 - Company match
___________________________________
$2,510!!!
We couldn't be prouder of our team for supporting this wonderful cause with us. Thank you!
The ALS Association is the only national non-profit organization fighting Lou Gehrig's Disease on every front. By leading the way in global research, providing assistance for people with ALS through a nationwide network of chapters, coordinating multidisciplinary care through certified clinical care centers, and fostering government partnerships, The Association builds hope and enhances quality of life while aggressively searching for new treatments and a cure.