If you think Boston is the be-all and end-all hub for arts, eats, and careers in the Northeast, think again. Southern New Hampshire is rising to the challenge and quickly becoming one of the most diverse and welcoming locations in New England. Here are ten reasons why you should consider moving to southern New Hampshire.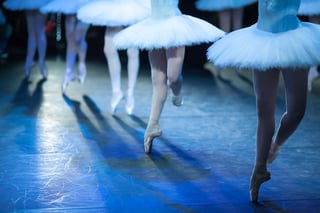 1.) Theatres and Theaters
Looking to catch a live musical like Anything Goes, a new indie film, or the next Marvel superhero movie? We've got it all. We've got ballet, plays, operas, musical and comedy performances and more at the Palace Theatre and Capitol Center for the Arts. Red River Theatres is known for showing Oscar-worthy films, hosting documentary viewings and panel discussions, and "Quote-a-Longs" of cult films like The Princess Bride. Just want to catch a movie? We've got recliners in our Regal Cinemas, stadium seating in our Cinemagic, and a little something called Chunky's Cinema Pub where you can drink and dine while viewing the latest blockbusters.
2.) Art and Museums
Art and history go hand-in-hand in southern New Hampshire. Pondering brush strokes at the Currier Museum, getting your hands covered in clay at Studio 550, painting at Muse Paintbar—no matter what your preference, Manchester and its surrounding towns are rich with artistry and antiquities. If geeking out is more your jam, try the SEE Science Center for hands-on exhibits and free Science on Tap discussions with local scientists, or visit our Millyard Museum to take a trip back into southern New Hampshire's past.
3.) Exceptional Eats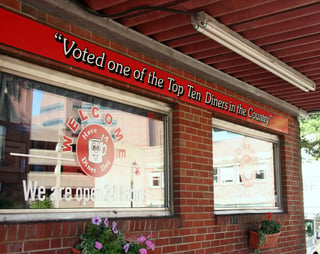 In Manchester alone, you can find restaurants serving the best bites from around the globe. From Japanese sushi rolls to Greek gyros and farm-to-table organic and vegan eats, southern New Hampshire is a foodie's dream come true. Beautiful refurbished mill buildings are taking on new life at The Foundry and Cotton. We've got more cafes than you can count including Republic Cafe, A&E Coffee, and Café la Reine, to name a few. And I'd be remiss if I didn't mention our classic diners like the Red Arrow, and Airport Diner. Just take a stroll down Elm Street, and you'll catch a good glimpse of everything southern New Hampshire has to offer for any palette.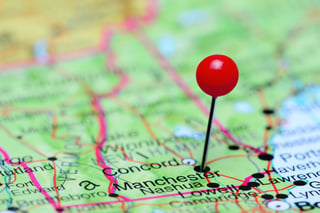 4.) Location, Location, Location
Manchester is a stone's throw from our renaissance sister town of Portsmouth, as well as everything Boston has to offer (Go Sox, Go Bruins, Go Celtics, Go Pats)! Hampton Beach is one of the most popular summer destinations, and you can drive to Maine or Rhode Island in just a couple of hours.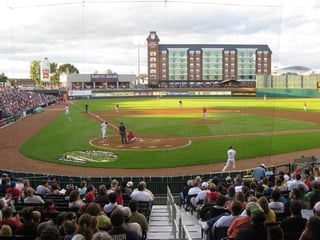 5.) Sports and More!
At Northeast Delta Dental Stadium, our beloved minor league baseball team, the New Hampshire Fisher Cats play ball. The stadium entrance recently underwent a million-dollar renovation, and hosts fireworks displays and themed events throughout the season. Did we mention that we also have a giant arena in the middle of our city? From Disney on Ice to WrestleMania and Tim McGraw to Bruno Mars, we've got it all on Elm Street. The SNHU Arena is also host to the ECHL affiliates of the Los Angeles Kings, our Manchester Monarchs hockey team.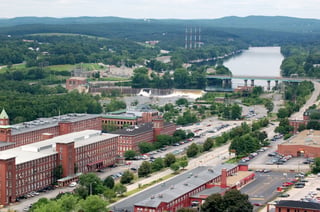 6.) Jobs
"Manchester is on a really positive trajectory,'' Michael Skelton, president and CEO of the Greater Manchester Chamber of Commerce told The Boston Globe. "There are a lot of jobs available right now, and we have a relatively low cost of living compared to Boston and other cities, so it's very appealing.'' Healthcare recruiters who call CoreMedical Group home, for instance, have access to all southern New Hampshire has to offer, on top of an unlimited earning potential and other great benefits like 401k matching and flex scheduling.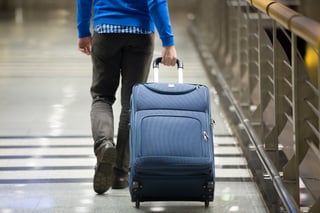 7.) We Have Our Own Airport
Because we are so fly, Manchester has its own airport. The Manchester-Boston Regional Airport serves up flights from major airlines like Southwest, Delta, United, and American Airlines, making travel anywhere cheap and easy. For everything else, a 45-minute drive (or bus ride) to Boston Logan International Airport isn't too shabby.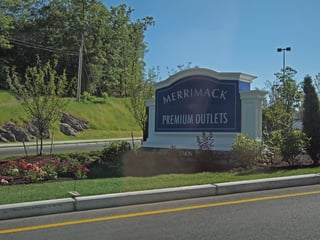 8.) Shop 'til You Drop
We have this little thing in New Hampshire called tax-free shopping and it's a real hit. We take advantage of our freedom from sales tax by providing every kind of shopping scenario you can imagine. You want antiques, we've got 'em. You want outlets? We've got the Merrimack Premium Outlets and Tanger Outlets. You want local craftsmanship? Try NH Made or the League of NH Craftsmen! Not to mention our beloved Mall of New Hampshire and tons of small businesses scattered throughout our cities.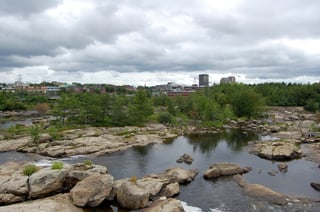 9.) The Great Outdoors
It wouldn't be a true New-Hampshire-Is-Great list without mentioning the great outdoors. When you live in New Hampshire, you have access to beautiful landscapes just minutes from the bustling cities. We've got some of the best mountains in the country for hiking, skiing, and climbing. We've got vast lakes ideal for kayaking, parks for strolling, and beaches for sunning. You want geography? We've got geography. Not to mention we enjoy all four seasons here, which bring snow in the winter, great grilling weather in spring, a beach season worthy of wave-jumping in the summer, and leaf-peeping in the fall.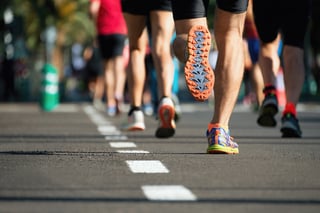 10.) Community
And last, but certainly not least, is the community you will find in southern New Hampshire. While we may be improving all the above categories in competition with Boston, New Hampshire still holds that small town feel near and dear. Our nonprofit Business Improvement District, Intown Manchester, hosts downtown happenings for every season by bringing the community together with our spring and summer farmer's market, the Manchester Christmas Parade and the Taste of Downtown Manchester. Plus, we've got 5ks and marathons down Elm Street, family movie nights (complete with food trucks) in our parks, and every kind of convention imaginable (Granite State Comic Con included) at our downtown hotel and conference space.
---
Interested in helping healthcare professionals find their dream job?
Contact Us Today, and Be Sure To Click on the Link Below!