Telemedicine is available through LiveHealth Online!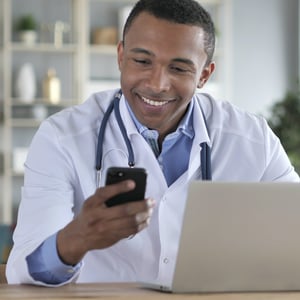 Telemedicine is available to all employees regardless of enrollment in the CMG medical plan through Anthem.
If you are a participating one of the Anthem Medical plans, you will only pay a $5 copayment for LiveHealth online visits. If you opt to use another participating telehealth provider, you will pay your normal office visit co-pay.
If you are not enrolled in one of the Anthem plans, the cost will typically be $49 per online visit. Be sure to check with your medical insurance carrier for telemedicine coverage and options.
LiveHealth Online is a convenient and affordable option for quality care:
When you need care now

If you are considering the ER or urgent care center for a non-emergency

On vacation, on a business trip, or away from home

For short-term prescription refills

Mental health and substance abuse visits
LiveHealth doctors can treat many medical conditions including:
Cold and flu symptoms

Allergies

Bronchitis

Urinary Tract infection

Sinus problems

And more!
Website: www.livehealthonline.com
Get LiveHealth Online's Mobile App
Click here to visit the LiveHealth Online desktop site.
Last Reviewed 11/21/2023