In the bustling world of healthcare recruitment, there exists a group of individuals who work behind the scenes, bringing healthcare professionals and their dream roles together. Through the sun-soaked days on the golf course, deep-sea fishing, and the serenity of coastal waters, Ryan's story unfolds, revealing his inspiration, his victories, and his unique strategies that have earned him a spot in the spotlight.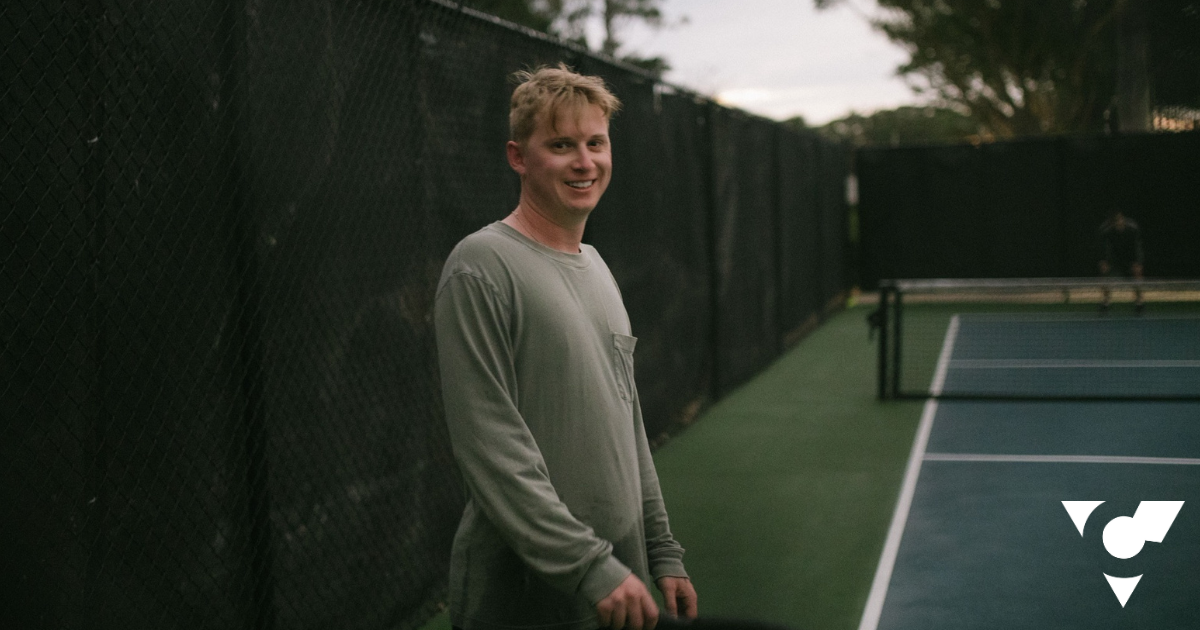 Today, we check out the life of Ryan, an Allied Recruiter who has been helping clinicians find assignments for the past year.
Tell us about yourself:
As an Allied Recruiter, I may seem like just a regular name on paper, but my journey is fueled by a wave of passion that sets me apart. With 10 months of experience tucked under my belt, I've managed to carve out my own space in the healthcare recruitment domain. Yet, it's not solely my professional achievements that distinguish me; my love for golf, deep-sea fishing, and unwinding by the beach brings a unique vibrancy to my life beyond the office walls. I find my solace and inspiration in the great outdoors. The work life balance this job brings me is not only refreshing but it's extremely rewarding. The fact that I can still do something I love for work while crossing things off my bucket list, lets me know I landed my perfect role. I was able to ease into recruiting so easily because of my confidence in talking to candidates. I am a people person, so I know communication is one of my strengths, which is crucial for this profession.
Q2: What inspired you to pursue a career in healthcare recruitment, and how has it influenced your professional journey?
The spark of my career in healthcare recruitment was influenced by a close friend who thrived in the same field. Witnessing the growth and flexibility my friend enjoyed within the healthcare recruitment industry, reassured me that I wanted to give it a go. This revelation became the start of my adventure.
Q3: What is the most memorable or rewarding experience you've had while recruiting?
A heartfelt email or message that exclaims, "I absolutely love it here! Thanks for your assistance in landing me this job!" fuels my motivation and reaffirms my belief in the importance of my work. The privilege of playing a role in transforming lives by connecting healthcare professionals with their dream positions brings me such pride, making the long hours and hard work worthwhile.
Q4: What qualities do your candidates possess that allow them to truly shine in the healthcare industry?
To me, it's not just about the qualifications listed on a resume; it's their passion within. Passion becomes a quality that ignites a candidate's determination to make a difference and extend a helping hand to those in need. A compassionate heart, a sincere drive to serve, and a commitment to excellence – these are the attributes that illuminate a candidate's potential in the eyes of an Allied Recruiter.
Q5: What strategies do you use to ensure a successful match between healthcare professionals and their respective roles?
My secret weapon lies in my ability to merge professionalism with a personal touch. By taking the time with my candidate to explore their family, interests, and even culinary preferences, I build bridges that stretch beyond the boundaries of a job description. This personalized approach ensures that the healthcare professional not only excels in their role but also thrives in an environment that resonates with their core values and aspirations.
Q6: How do you stay updated on the latest trends and developments in the industry to better serve traveling healthcare professionals?
Staying updated on the latest trends and developments in the industry plays a crucial role in my job as an Allied Recruiter. I employ a clever mix of social media finesse and engagement with my candidates to keep relevant in the industry. While social media helps me spot potential candidates and broadcast job openings, I take it a step further by connecting with my candidates on social platforms. This two-way exchange guarantees that my candidates stay updated not only on the latest opportunities but also on the constantly changing landscape of healthcare. Additionally, I have created a brand to spotlight exclusive job opportunities and just as a resource for allied healthcare professionals to ask questions about travel.
In conclusion, Ryan's journey as an Allied Recruiter reflects a unique blend of passion, adventure, and dedication. His ability to bridge the gap between professionalism and personal connection sets him apart in the realm of healthcare recruitment. Ryan has demonstrated that success is not solely measured in experience but in the genuine care he invests in his candidates. His story reminds us that the path to success is not only measured by qualifications but with the desire for meaningful change and connections.